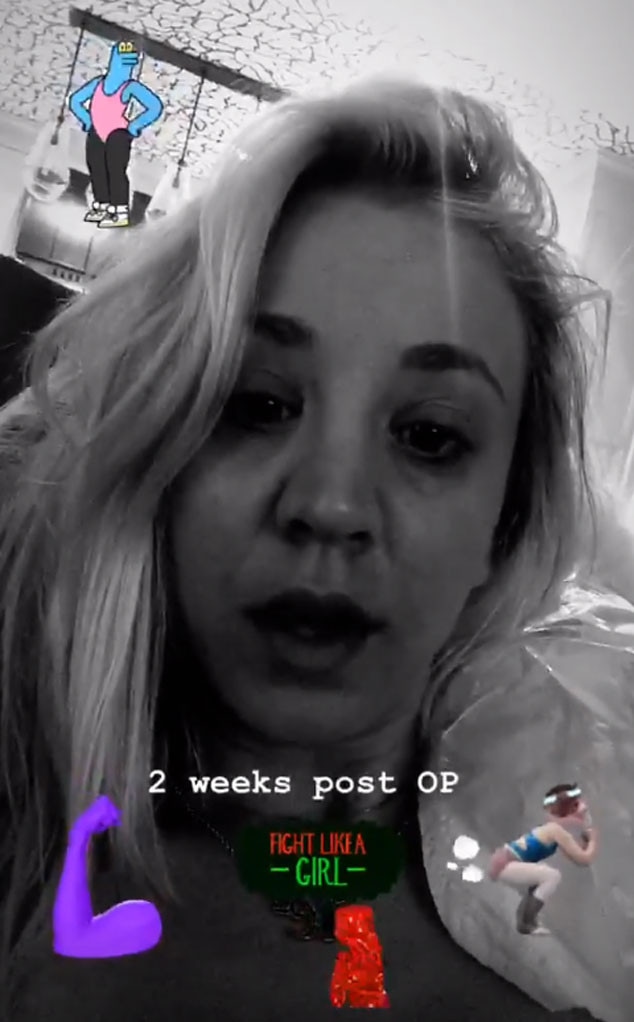 Instagram
Kaley Cuoco has had enough of just sitting around.
It's been two weeks since the Big Bang Theory actress had surgery on her right shoulder, and now she's giving her fans an update on her health. Cuoco hasn't been able to be very active since the surgery, which took place just days after her wedding to Karl Cook, but she returned to the gym on Thursday for a one-arm workout.
"I'm able to kind of do more now but I still can't get my arm up to do my hair and makeup if you couldn't tell, so I haven't tweezed my eyebrows in two weeks," Cuoco told her followers Thursday morning.
Miguel Aguilar/PacificCoastNews
She then shared that she's going to record her time in the gym so everyone can see her one-arm workout. "I can't just sit around anymore," she said.
Cuoco went on to share series of videos from the gym, which show her working out her left arm.
"Alright there you have it, no excuses," Cuoco told her followers after her workout. "Injured or not you can still have a badass workout. I'm absolutely dead and ready to eat something."
She then added, "That was frickin' awesome."