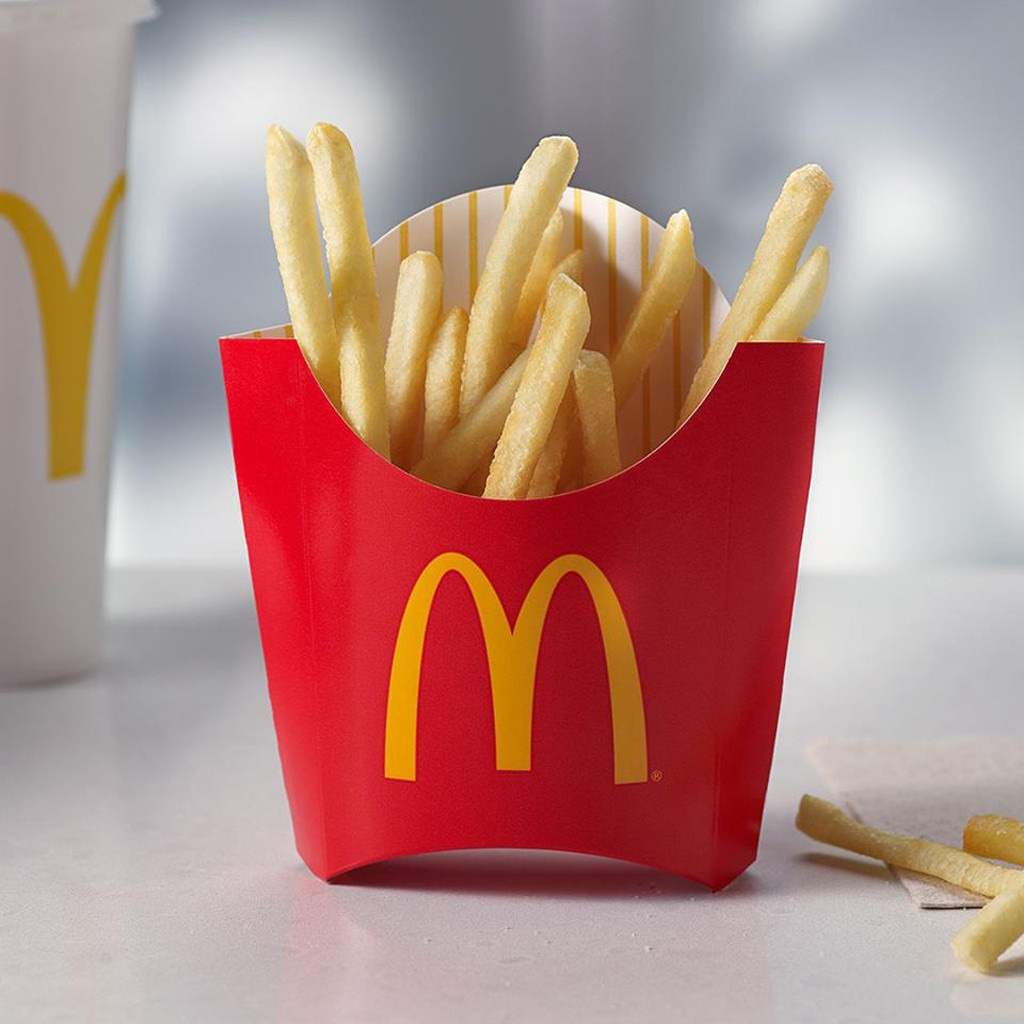 McDonald's
We just came across this news and we are LOVIN' IT.
McDonald's just announced that they'll be offering free French fries every Friday for the rest of 2018! No, your eyes aren't deceiving you. Free Fry Friday is officially a thing through Dec. 30, 2018. 
The fast food giant first came up with the admittedly life-changing idea last week when they gave away medium-sized fries in honor of National French Fry Day, which takes place July 13. 
But of course, nothing is truly free and all that salty goodness comes with a price.
To snag your free fries, McDonald's requires that you download their app and make a minimum purchase of $1. 
Haven't satisfied your McD's fix just yet? Free Fry Friday is just one of their recent marketing ploys put in action to spice (or salt?) things up. Today, McDonald's released their '90s inspired #McDeliveryDay collection in collaboration with Uber Eats. 
Seems like there is continuously more and more McDonald's to go around! 
And oh yeah, R.I.P. to our summer diet.