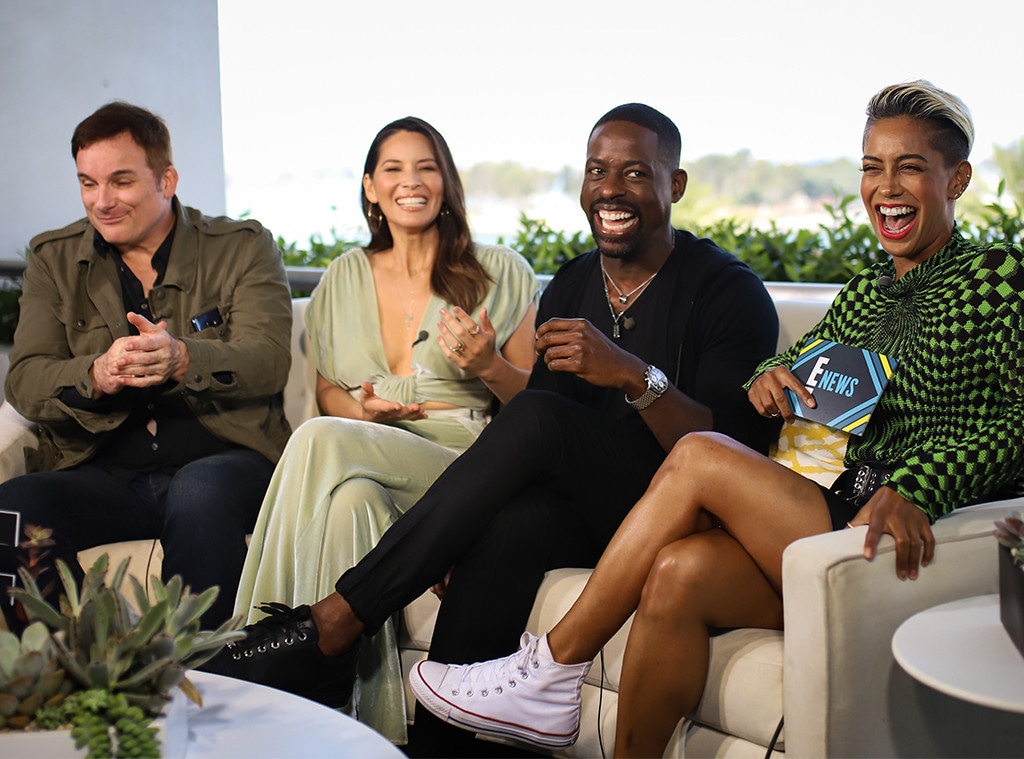 Kylie Gayer/E! News
Comic-Con 2018 has officially kicked off in San Diego!
Stars from all of your favorite movies and TV shows are starting to arrive at the annual event, and E! News is bringing you exclusive pictures from the festivities. While celebs are extremely busy during Comic-Con, they made time to stop and talk with E! News about their latest projects.
The Predator stars Olivia Munn and Sterling K. Brown were among the celebs who dished to E! News' Sibley Scoles about their upcoming movie. During their interview with us, we snapped some candid pics that you need to check out!
See the best candid pics from Comic-Con 2018 in the gallery above!