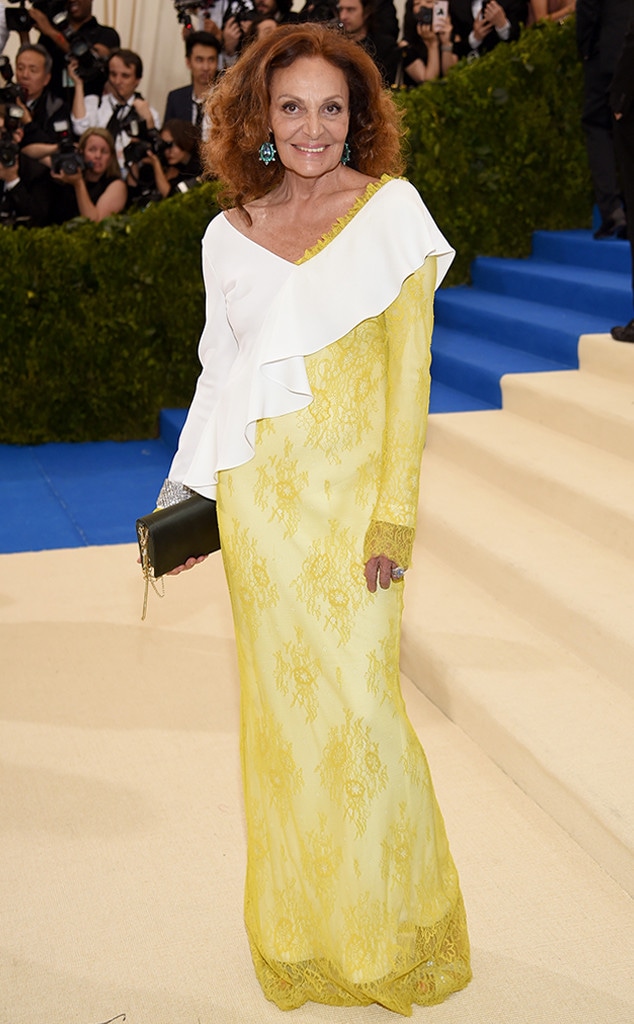 Dimitrios Kambouris/Getty Images
Diane von Furstenberg says Viagra is "worst thing that has happened to women in the last 15 years."
The iconic designer made the statement during a recent interview with The Times UK. Von Furstenberg argued that men could father children long after a woman's fertility declines. So, she said men's struggle with "getting it up" created a "certain fairness."
"For men, it used to be all about getting it up. 'Did I?' 'Can I?' There was a certain fairness,'" she continued in the interview published Wednesday. "A woman couldn't have a child after 40, right? Though even that doesn't exist any more. But the man could have a child until 65, but sexually after a while…Now, with Viagra…they just feel…I think Viagra is the worst thing."
Von Furstenberg started growing her fashion empire from an early age, noting that she launched the wrap dress in 1974 when she was in her late 20s. Even though the designer didn't need to work after she wed her first husband, Prince Egon von Furstenberg, she saw value in financial independence.
"Your first independence is your financial independence," she told the newspaper. "That is why I tell every woman that they should absolutely work and have an identity outside the home. Otherwise it is terrible."
While she said her first husband was "extremely supportive about me working as an idea," she suggested this fizzled as she became more successful. The two divorced and she later married Barry Diller.
"We have an amazing relationship," she said in regards to her current husband. "I have known him for 44 years. He was my lover, then my friend, then my husband. Barry loves me to be successful. But...I have always talked about the idea of a woman in charge. So for International Women's Day I printed some T-shirts that said 'Woman in charge'. And he doesn't like it when I wear that T-shirt. Which is weird, because it's not at all him." 
According to The Times UK, she still wears the shirt anyway.
In fact, von Furstenberg said the "feminist aspect" of the brand is one of the reasons people have an "emotional attachment" to it.
To read more of von Furstenberg's interview, check out The Times UK.