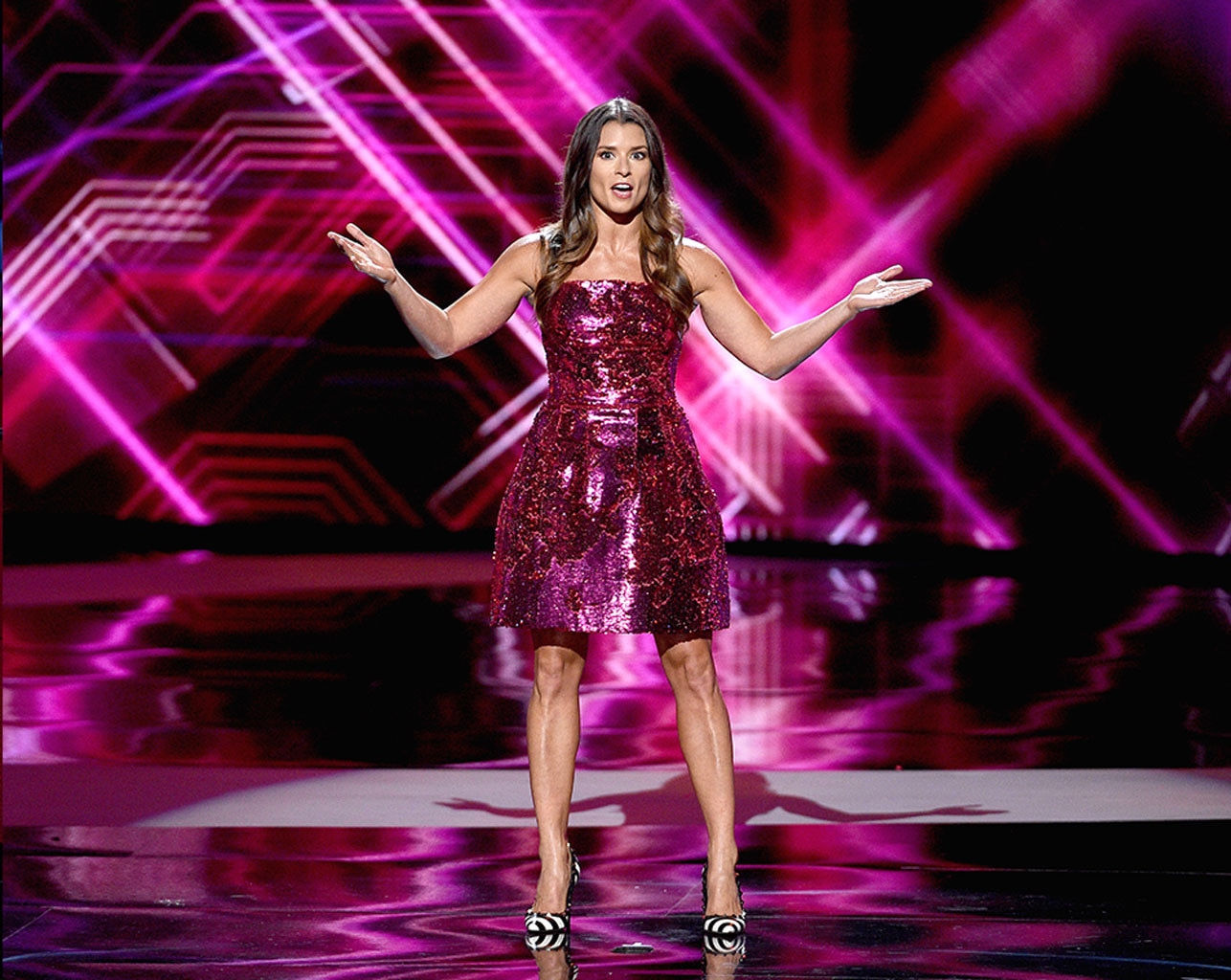 Kevork Djansezian/Getty Images
The 2018 ESPYS was jam-packed with must-see moments, but now we're bringing you the details on everything you might've missed!
E! News was there on the red carpet and inside the ceremony at L.A.'s Microsoft Theater on Wednesday evening, witnessing all the action you didn't get to see on TV. Want to know what your favorite athletes were up to during the award show? We've got you covered!
So while you sit back, relax and enjoy the award show, take a look at all of the exclusive scoop below!
Kevork Djansezian/Getty Images
Keeping the Audience Entertained: During the first commercial break, an emcee came out and interviewed people in the front row. He asked Chadwick Boseman, "Who scored the most points in NBA history?" Boseman guessed Kareem Abdul-Jabbar, which was correct! Ciara was then asked, "Who did Joel Embiid try score a date with?" She said, "Well, I know it's not me," and guessed Rihanna, the correct answer.
Shade Alert?: When Danica mentioned that Odell Beckham Jr. would return to the football field next year, the ESPYS emcee paused for applause but no one clapped. Icy! 
Supportive Boyfriend: Sitting in the front row was none other than Aaron Rodgers, who walked the red carpet alongside Danica to mark their first official appearance as a couple. 
Kevork Djansezian/Getty Images
Covert Entrance: Caitlyn Jenner and close pal Sophia Hutchins skipped the red carpet, instead posing for snapshots from their seats inside the venue. 
Rowdy Crowd: It's no surprise that an event honoring sports would include a few larger-than-life fans in the audience. Any time a presenter would announced, "And the ESPY goes to..." someone in the back would scream out, "Lebron James!" 
The GOAT: And speaking of the Los Angeles Lakers' newest teammate, the crowd went absolutely wild when it was announced in between commercial breaks that Lebron had won an award. 
Not a Dry Eye in the House: The audience broke out their boxes of Kleenex as the ESPYS paid tribute to Aaron Feis, Scott Beigel, Chris Hixon, the three coaches shot and killed at Marjorie Stoneman Douglas High School in February. Many of the athletes were seen wiping tears from their eyes as the victims' families accepted the Best Coach award on their behalf. 
Instant Besties: Despite meeting only moments before taking the stage to present Best Team, Alison Brie and Von Miller celebrated a job well done by hugging and congratulating each other.