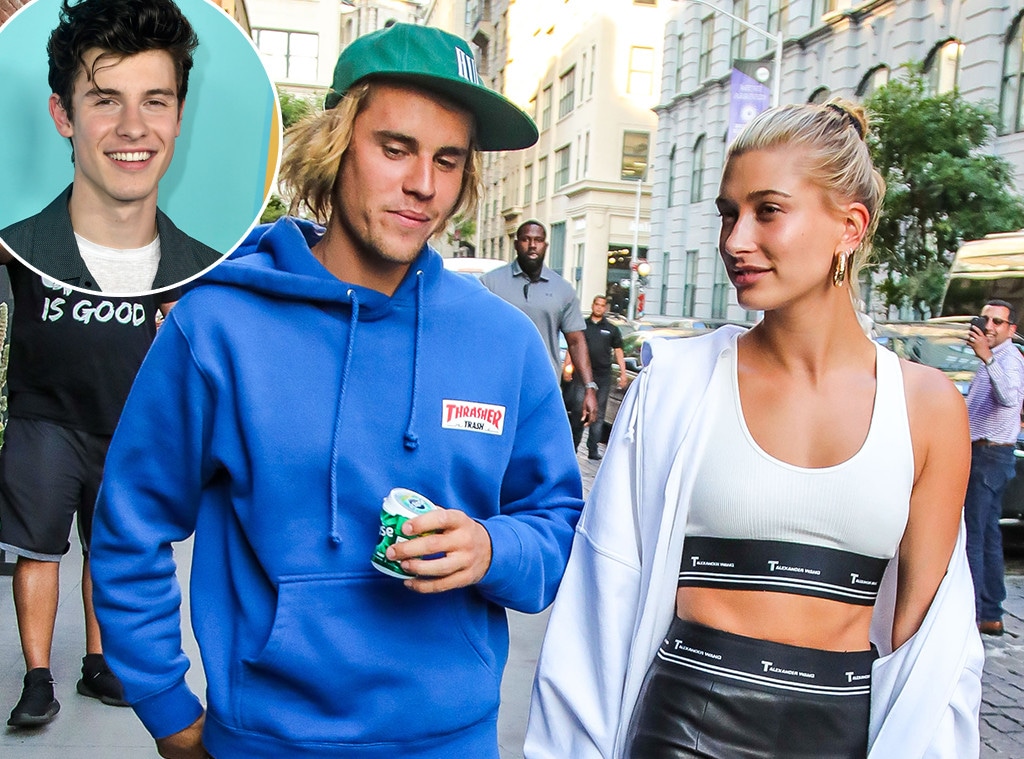 Getty Images
Shawn Mendes is breaking his silence on Hailey Baldwin and Justin Bieber's recent engagement.
The 19-year-old "Stitches" singer was romantically linked to the 21-year-old model as recently as May, but the duo always maintained that they're just friends. In June, Baldwin went on to reunite with Bieber, who proposed to her weeks later while on vacation in the Bahamas.
Now, Mendes is opening up about the couple's engagement and shutting down any rumors of a feud in a new interview with The Project. When asked to choose his "favorite Justin," between Bieber and Canadian Prime Minister Justin Trudeau, Mendes picked Trudeau. But that doesn't mean there's any bad blood between the singers.
Neilson Barnard/Getty Images
"I think I have to say Trudeau, but I love them both," Mendes told The Project's Dave Thornton. "Bieber was a massive influence for me growing up."
Just months ago, Mendes and Baldwin walked the red carpet together at the 2018 Met Gala, which sent romance rumors into overdrive. But weeks later, Mendes and Baldwin both shared that they're "single."
"We hang out and he's super-lovely and a very, very nice young gentleman," Baldwin told The Times UK in late May. "But I am single."
And now that Baldwin is engaged, Mendes has nothing but pleasant things to say about her relationship with Bieber.
Mendes shared, "I texted Hailey the day of and I said 'congrats' and yeah, that's what it is, I think everybody wants there to be more...there's not."