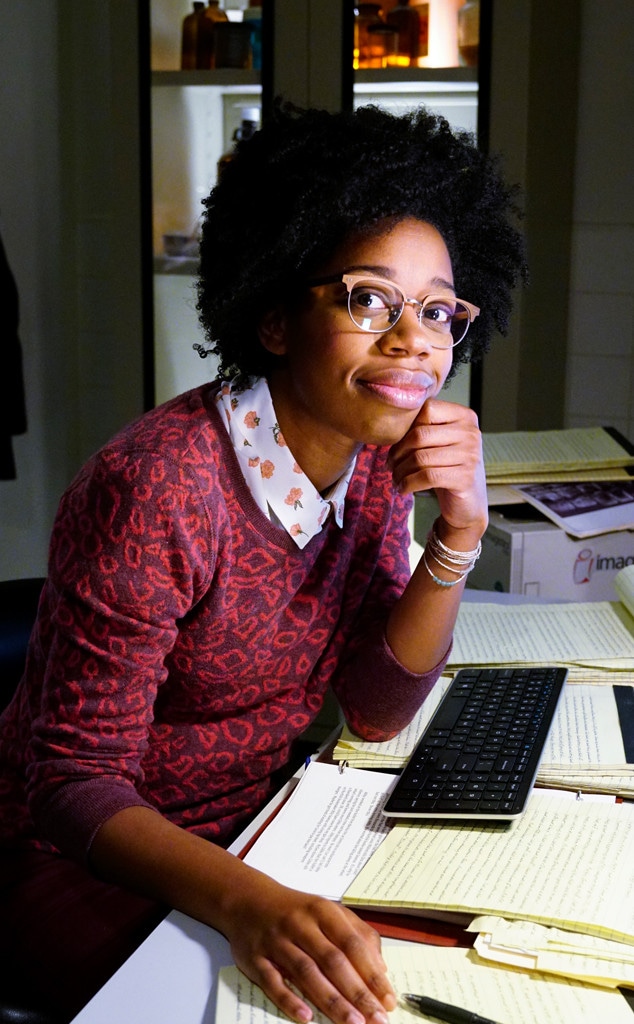 CBS
NCIS handed out a promotion to guest star Diona Reasonover. The actress, who appeared in three episodes of NCIS season 15 as Kasie Hines, has been upped to series regular for season 16, CBS tweeted. Reasonover's promotion comes in the wake of longtime cast member Pauley Perrette's exit during season 15.
Reasonover appeared in three episodes of NCIS season 15 as forensic scientist Kasie Hines. She shared scenes with Perrette in the episode "One Man's Trash" and appeared in the final two episodes of the season after Perrette exited the series. Perrette, who had been with NCIS since it began, announced her exit in October 2017.
"So, it is true that I am leaving NCIS after this season. There has been all kinds of false stories as to why (NO I DON'T HAVE A SKIN CARE LINE AND NO MY NETWORK AND SHOW ARE NOT MAD AT ME!)," she wrote in a tweeted note. "It was a decision made last year. I hope everyone will love and enjoy EVERYTHING ABBY not only for the rest of this season but for everything she has given all of us for 16 years. All the love, all the laughter, all the inspiration…I love her as much as you do."
As for why she wanted to NCIS, Perrette told TV Guide Magazine she had a feeling it was time to go. "I believe in God and the universe so firmly, and it just suddenly became blindingly apparent that now was the time," she said. "After a lot of thought, I decided to announce it myself on Twitter because I didn't want it to be turned into anything 'shocking.' Abby leaving is more than a cheap TV ploy."
Abby was shot, but survived and decided to honor Reeves (Duane Henry). "I'm not coming back. I'm leaving NCIS. Clay died saving my life and I owe him a debt and I tend to see that through. Clay always wanted to start a charity in honor of his mom and since he's not here to make that happen, I will. I know you may not understand, but it's something I have o do, not just for him, for me," she said in her final episode.
Reasonover's other TV credits include Grace and Frankie, Future Man, 2 Broke Girls, Girl Meets World and Clipped. She served as a writer on Adam Ruins Everything and I Love You, America. She also penned an episode of I Love Dick.
NCIS returns Tuesday, Sept. 25 at 8 p.m. on NCIS.