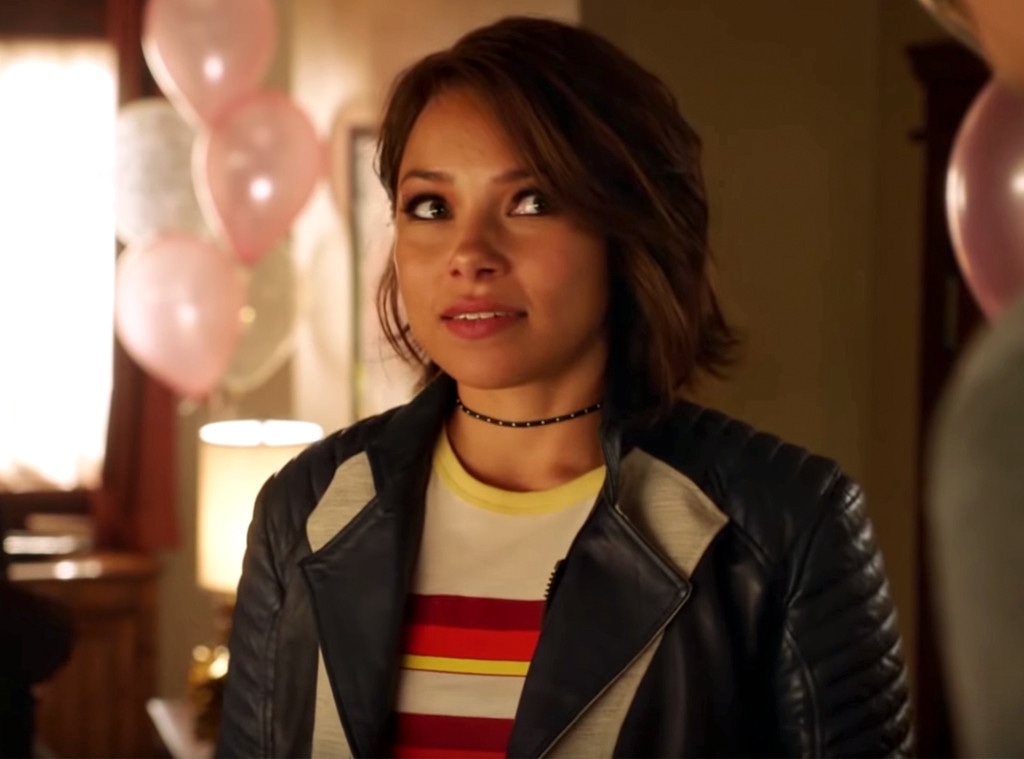 The CW
The Flash is getting a few visitors. 
The CW series debuted its trailer for the upcoming fifth season at Comic-Con on Saturday and let's just say Barry Allen is in for a big surprise. 
To start, his daughter Norah Allen, nicknamed XS, has showed up at his doorstep from the future. 
"Nora shouldn't be here," Barry tells Iris in the teaser. "She could Marty McFly herself right out of existence. She needs to be with her parents 30 years from now—not us now."
Instead, she's stuck at that time and Barry is trying to get to the bottom of it. "Why'd you keep this from us?" he asks her. 
"I think I made a big, big mistake," she answers mysteriously. 
On the bright side, Nora does bring the Flash's costume ring along with her.
Meanwhile, the trailer also gives fans the first glimpse of new villain Cicada. It was announced during the Comic-Con panel that Chris Klein will be inhabiting the role of The Flash's next big bad. 
As his lightning bolt dagger alludes to in the trailer, Cicada was stuck by lightning and now has the ability to absorb the life force of others. As a cult leader, the villain and his followers are on a quest to kill everyone the Flash has saved using such daggers.
It sounds like Barry will certainly need speed on his side. 
The Flash airs Tuesdays, 8 p.m. on The CW. Season five premieres Tuesday, Oct. 9.