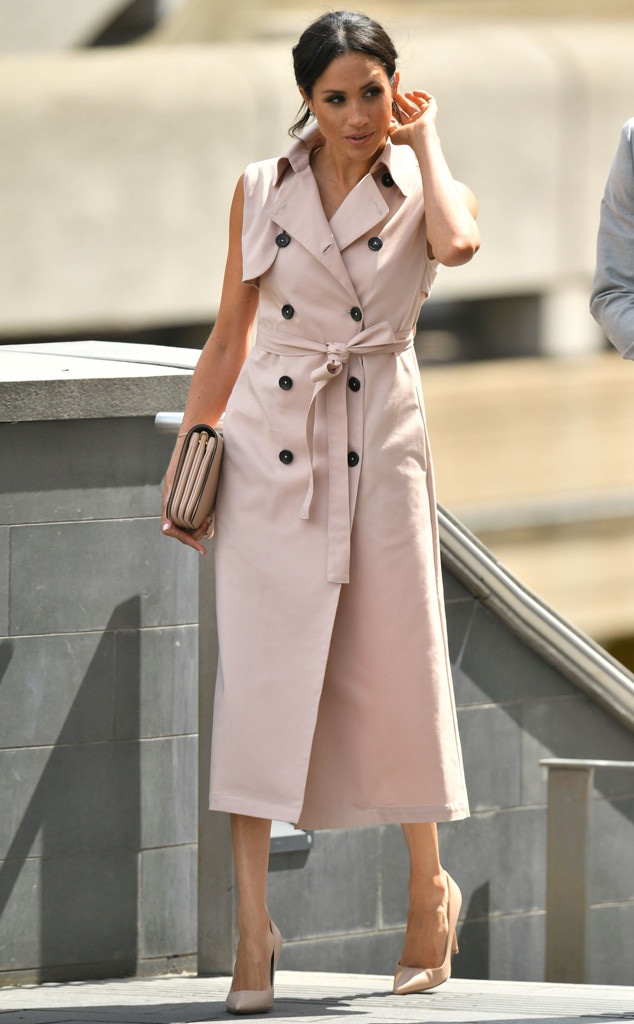 Dominic Lipinski/PA Wire
Samantha Markle has a bone to pick with her famous half-sister—and she's making it publicly known. 
In response to a story about Meghan Markle and Prince Harry visiting a London exhibition on Tuesday in honor of Nelson Mandela's centenary, Samantha, who has been outspoken in the press since her younger half-sister got engaged, took to Twitter to express her seemingly growing outrage toward the Duchess of Sussex. 
"How about you pay tribute to your own father?! Enough is enough," she tweeted, according to screenshots published by The Daily Mail. "Act like a humanitarian act like a woman! If our father dies I'm holding you responsible, Meg! @KensingtonRoyal."
As many who have followed Meghan's road to royalty know, her father Thomas Markle was ultimately unable to walk his daughter down the aisle after suffering a heart attack days before the May ceremony and having to undergo surgery. 
According to Samantha's tweets, she not only took issue with her sibling, but also with the entire royal family. "My father is not an embarassmnt for loving his daughter! The Royals are an embarrassment for being so cold. You should be ashamed of yourselves @Kensington Royal," she continued. "Glad you have so much time to gallivant around paying tribute to others while ignoring your own father! How cold can you be and look in the mirror ? Harry ? I guess I was right."
Samantha's comments come just days after Thomas gave a new on-camera interview, this time to The Sun, in which he said he thought Meghan has been looking "terrified."
"I see it in her eyes, I see it in her face and I see it in her smile. I've seen her smile for years. I know her smile. I don't like the one I'm seeing now," he said during the interview. "This one isn't even a stage smile—this is a pained smile."
Kensington Palace has not commented on Thomas' remarks. 
He also took issue with her new style, describing it as something "out of an old movie," and alleged he has no way to contact her. 
"Since the [Good Morning Britain] interview, the phone number that I call doesn't work anymore," he told The Sun. "The, I guess, liaison with the royal family never answers back, and there's no address I can write to so I have no way of contacting my daughter."
As he continued, "My message [to her] would be, 'I love you, I miss you, I'm sorry for anything that went wrong'...and I want to be her [future] child's grandfather and I want to be near them. I want to be a part of their life. I'd like to put our differences behind us and get together. I miss you very much.
"I don't care whether she's pissed off at me—I want to see her," Thomas added. "I just want to have a father-daughter relationship. I took care of my mother the last five years of her life. My daughter said to me she would take care of me in my declining years. I'm not talking about money—I'm talking about taking care of me. That's important to me."