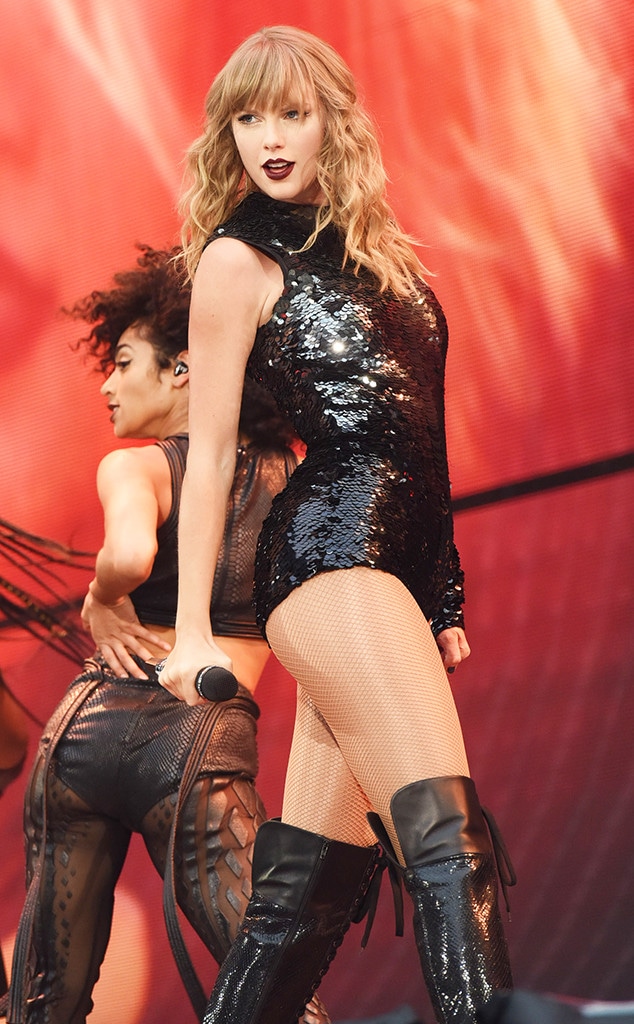 Dave Hogan/TAS18/Getty Images
Taylor Swift made a fan's "Wildest Dreams" come true when she met Lexi Caviston at her concert on Saturday.
The 21-year-old, who is battling brain cancer, was able to meet the pop star thanks to Meghan McCain, who championed on the girl's behalf after seeing a tweet about Caviston's dream to meet the singer. McCain reached out to Swift on Twitter, telling the artist, "She is fighting the same #glioblastoma cancer my father [John McCain] has and this would make both of our days!"
And, of course, the Reputation performer graciously came through and held a private meet and greet with the super fan last weekend.
Things are looking up for Caviston following nearly half-a-year of hospital visits and surgeries. In Nov. 2017, the student's dream to become a nurse was put on hold after she was diagnosed with glioblastoma brain cancer. She ultimately underwent surgery to remove the two to three golf ball sized tumor that Caviston has since named "Oswald" and will continue to undergo treatment for the illness. A GoFundMe has been set up to help the Caviston family and can be found here.
This isn't the first time Swift has gone above and beyond to make a fan's wish come true. In March, the "Look What You Made Me Do" singer visited a burn victim in the hospital after learning that the youngster would be unable to attend the Swift's concert due to her extensive injuries.
And just last year, the 28-year-old bought a pregnant homeless fan a home. The fan named Stephanie revealed the charitable act on the singer's app, The Swift Life, telling other Swifties, "[Taylor] told me she wanted to give me the money back for my ticket that night. What she actually did was help us buy a home and all I needed for my baby. She told me 'I want you to be able to enjoy your little girl, not have to worry about all this stuff.'"
I guess you can say Taylor has a pretty charitable Reputation.