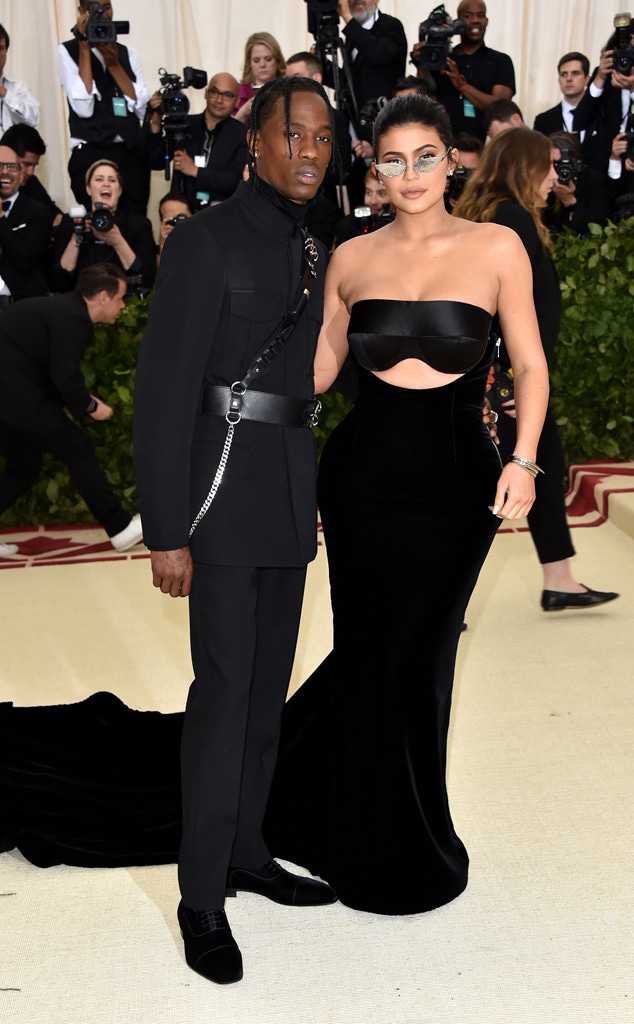 John Shearer/Getty Images for The Hollywood Reporter
Kylie Jenner and baby Stormi got a taste of the Hawaii life when they visited Travis Scott for a short family vacation.
A source revealed exclusively to E! News, "Travis and Kylie took Stormi to the beach and hung out together while relaxing as a family before Travis started working hardcore on his album."
Their beach side getaway comes as no surprise to those close to them, since family comes first for this A-list couple.  After having their first child, the two have grown to become "really good about managing their schedules and have only had a few days away from each other at a time ever since Stormi was born," the insider explained.
"Kylie and Travis are very much obsessed with the family they have created and are in a really great place in their relationship," they continued.
And like any new mom can understand, the 20-year-old mother is making sure her daughter is getting quality time with her father. The source close to the family described how their Hawaiian getaway is just one of the ways Kylie is "very supportive of Travis' music and [making] sure he has a work/family balance with her and Stormi."
"Kylie plans on attending several of Travis' upcoming concerts with Stormi and wants to make sure the family is together as one unit as much as possible," the source told E! News.
This isn't the first time the businesswoman and her beau have taken their baby on luxurious trips across the globe. One of Stormi's first trips out of the states was to Nice, France when her famous dad took to the stage for a performance at the Cannes Lions Festival. Not to forget the time she jetted off with mom and dad to Turks and Caicos.
Oh, to live the life of Stormi Webster. We can dream!