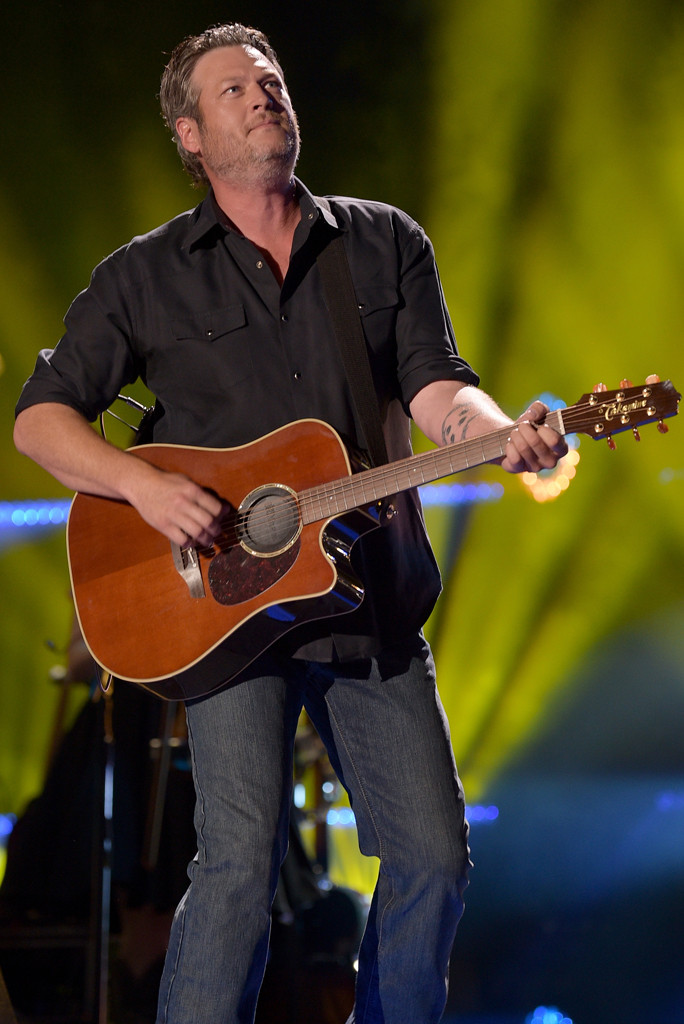 Jason Kempin/Getty Images
Watch your step, Mr. Blake Shelton!
Over the weekend, the country music singer appeared at Oregon's Pendleton Whisky Music Festival to perform his biggest hits.
But while singing his tunes, Blake experienced a minor fall that was ultimately caught on tape.
"Ok Pendleton I know somebody is bound to have video of me falling on stage last night!! Please!! I have to see it!!!" The Voice coach shared with his 20 million Twitter followers. "Post that s--t! And yes I had been drinking. A lot.."
Lo and behold, a concertgoer replied with footage that shows the fall perfectly. "That's it!!!" Blake replied after sharing the video. "I wish there was a closer one!!!"