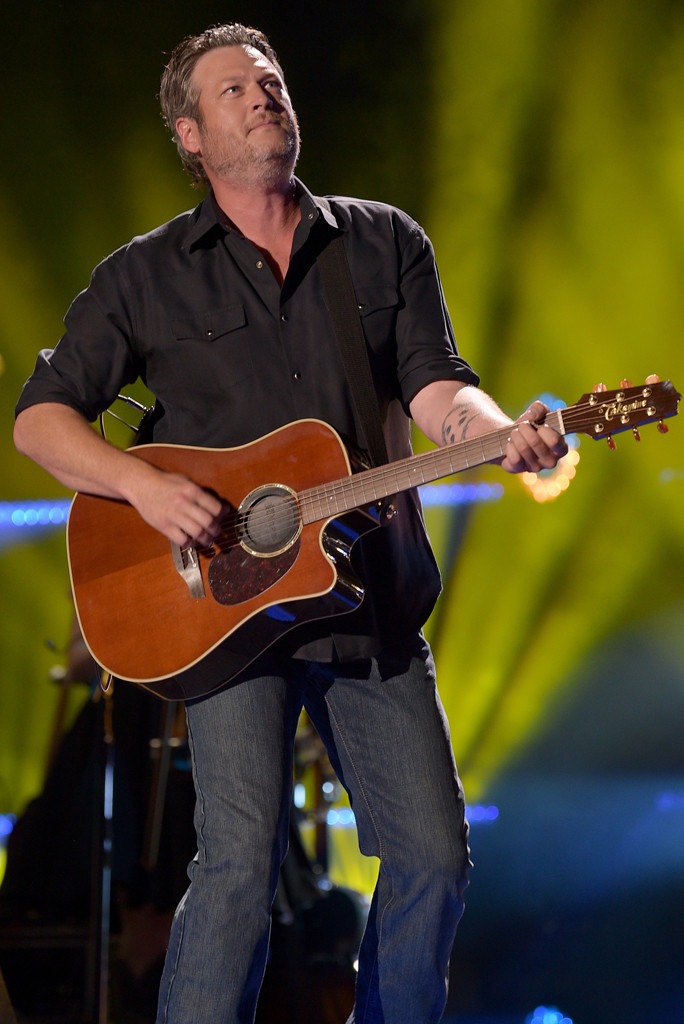 Jason Kempin/Getty Images
Watch your step, Mr. Blake Shelton!
Over the weekend, the country music singer appeared at Oregon's Pendleton Whisky Music Festival to perform his biggest hits.
But while singing his tunes, Blake experienced a minor fall that was ultimately caught on tape.
"Ok Pendleton I know somebody is bound to have video of me falling on stage last night!! Please!! I have to see it!!!" The Voice coach shared with his 20 million Twitter followers. "Post that s--t! And yes I had been drinking. A lot.."
Lo and behold, a concertgoer replied with footage that shows the fall perfectly.  "That's it!!!" Blake replied after sharing the video. "I wish there was a closer one!!!"
He added, "By the way @pitbull...I blame you. It was my attempt at competing with your show... I am a dancing son of a bitch when I don't take a 10 second giant s--t fall..."
Pitbull, DJ Sovern-T and Filmorewere also performed during the festival powered by Chevrolet.
While most took the fall as innocent fun, one Twitter follower didn't find the incident too funny. As a result, she decided to sound off on social media.
"So, that's the type of quality show that you put on,...for people that spend their hard earned money to come see you, is for you to show up drunk?" the follower wrote. "That's some Justin Bieber on Hennessy, throwing up on stage, nonsense right there!"
Blake would see the message and respond: "Oh I'm sorry ma'am... This account is meant for people who actually have a sense of humor.. We're not accepting cry baby tweets today.. Maybe try again tomorrow!"
This weekend, Blake is scheduled to perform at the Faster Horses music festival in Michigan.