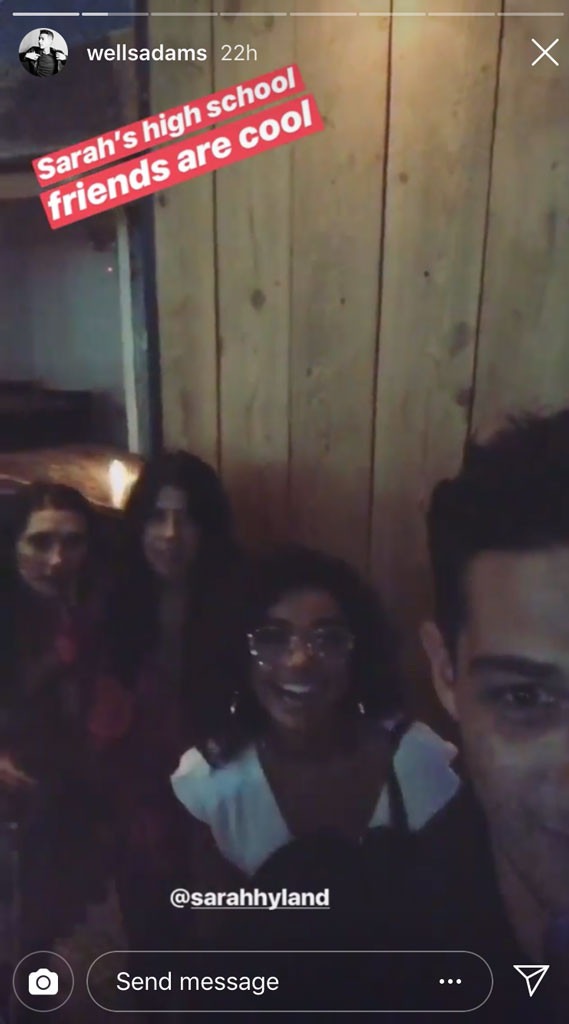 Instagram
You just never know who will show up at high school reunions.
When it was time for Sarah Hyland to attend her school's big event, she wasn't going to do it alone.
Instead, she decided to bring boyfriend Wells Adams along for the fun. So what happened next? Fortunately, we have some ideas thanks to the Bachelor in Paradise star's Instagram Stories.
"You want to know what love is?" Wells asked on camera while at the event. "Love is going to your girlfriend's high school reunion when you've never even went to your own high school reunion."
He later posed for a giant selfie with several of Sarah's classmates who appeared more than excited to meet the member of Bachelor Nation.
"Sarah's high school friends are cool," he captioned one of his videos before calling it a night.
After a fun night out, what are these two going to do next? It appears that it's time for a vacation. The pair documented their trip to the airport where they boarded a flight to beautiful Mexico.
"I just want to vacation with @WellsAdams!" Sarah wrote on Instagram Stories after being stuck on the runway for 90 minutes.
Fortunately, they reached their destination Sunday evening and the view is totally worth it. Have fun you two!