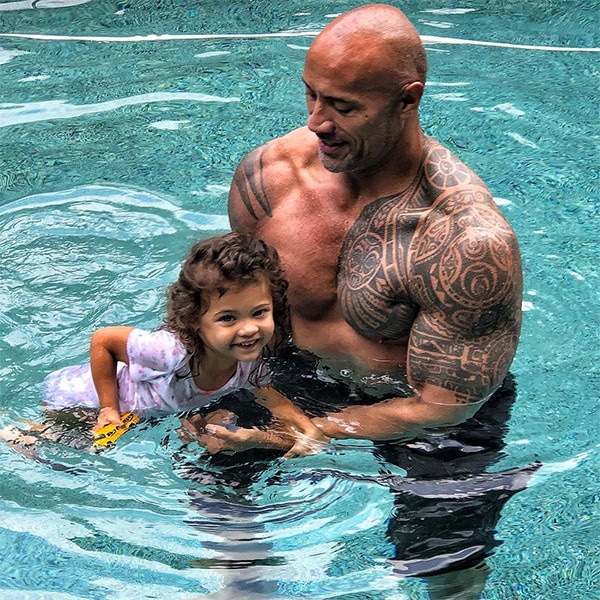 Instagram
Maui taught Moana to sail and now Dwayne Johnson is teaching daughter Jasmine to swim.
The Rock shared on Instagram on Saturday a sweet pic of him and his 2-year-old girl in a pool, which will truly make your weekend. You're welcome!
"Great to recharge the batteries this weekend, back home with all my girls and teaching this lil' tornado how to swim," wrote the Moana actor, who can be seen in the new film Skyscraper.
"Took my shirt off and she said, 'Daddy I like it your brown boobies..'" he said. "Thank you baby, but daddy has pecs, not boobies. #KickThoseLegs #UseThoseArms #MrBrownBoobs."
Watch:
Dwayne Johnson Talks Family Life and "Skyscraper"
Jasmine is Dwayne's middle child. He and his longtime partner Lauren Hashian are also parents to daughter Tiana, who was born in April.
The actor also has a 16-year-old daughter, Simone, from a previous relationship.