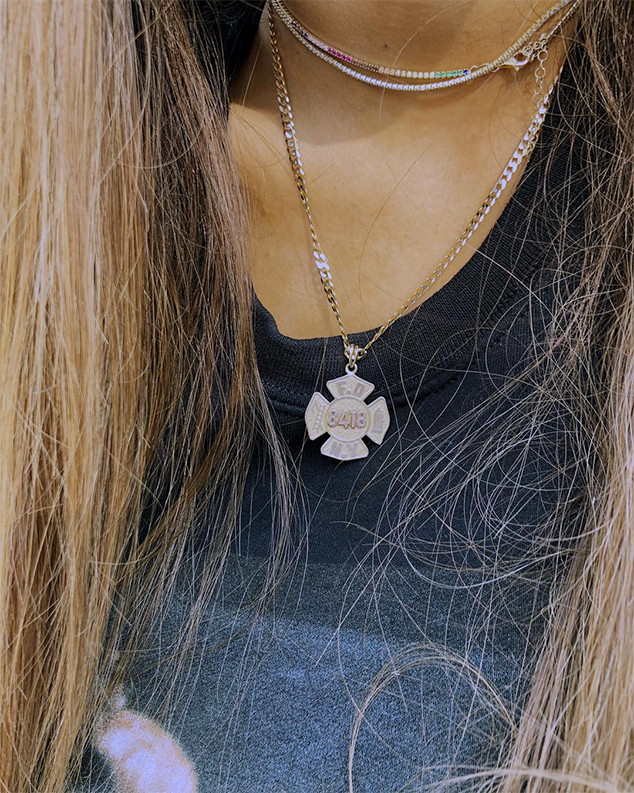 Instagram
Ariana Grande has Pete Davidson's heart and now, something else that is very precious to him.
The 24-year-old SNL star gifted his fiancée his necklace bearing a gold pendant in the shape of a FDNY badge with his late dad's number, 8418. His father, New York firefighter Scott Davidson, died in the Sept. 11, 2001 terrorist attacks. Davidson posted a photo of Grande wearing the jewelry on Friday night. She completed the look with a rainbow choker from Adina's Jewels.
Not all fans were impressed.
"No girl should ever wear your dad's chain," one person commented. "So disrespectful."
"For ur information that's not just some girl, that's my fiancé," Davidson replied. "She's the greatest person I know. I gave it to her because she has my heart and that is the most precious thing I own. My dad would be so happy and love her so much."
Grande, 25, also commented on Davidson's photo, writing, "I love u more than anything."