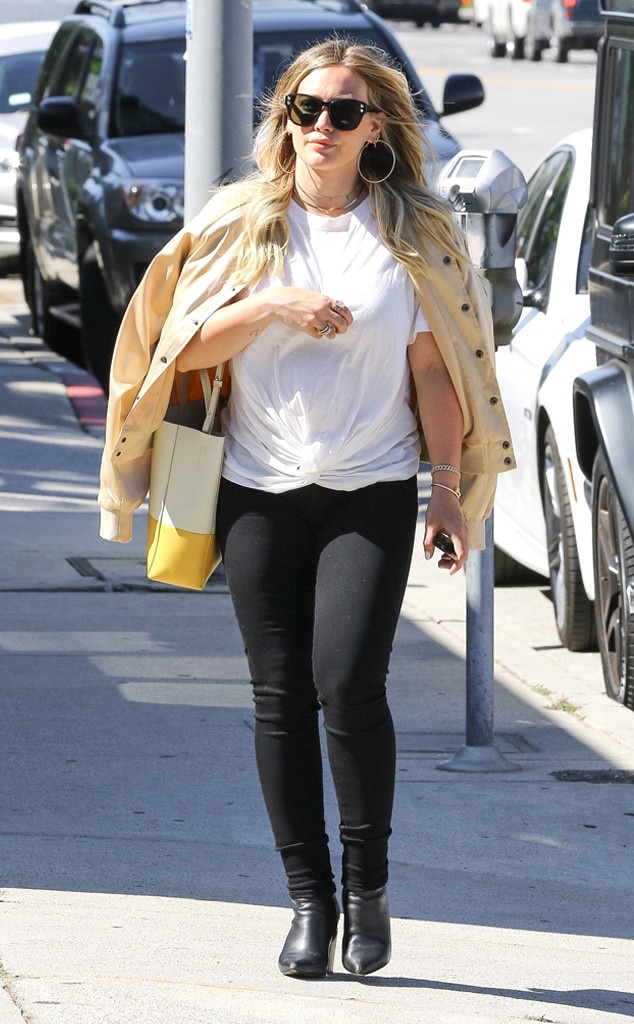 Stoianov / LESE / BACKGRID
Hey now, hey now! This is how you rock a pregnancy!
While promoting the fifth season of her TV series Younger, Hilary Duff couldn't wait to share some exciting news of her own. On June 8, the actress announced on Instagram that she was expecting a baby girl with boyfriend Matthew Koma.  "@matthewkoma and I made a little princess of our own," she wrote on Instagram.
The soon-to-be mom of two has been rocking her baby bump ever since. From elegant glam to comfy chic, the "Come Clean" singer always looks flawless in her maternity style.
Over the past month and a half, the 30-year-old has been spotted in a black sweatshirt and beanie at an L.A. Farmer's Market, a killer red dress in New York City and a peachy crop top and sun hat at the zoo.
So what's your favorite look? Check out the star's effortless second pregnancy style in our gallery.