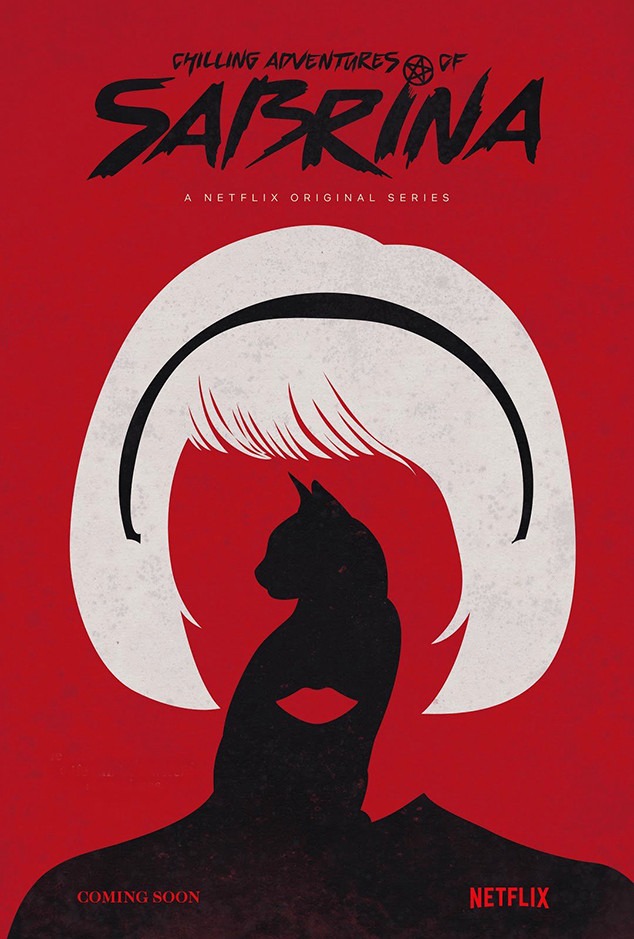 Netflix
Something wicked this way comes, but not quite soon enough if you ask us. 
Netflix's semi-Riverdale spinoff Chilling Adventures of Sabrina has no premiere date as of yet, but today, the cast and crew has been celebrating Friday the 13th with a short and creepy teaser and an equally short but much cuter video of the cast. We love it, but can we just say it's making the wait for this show a whole lot harder? 
Sabrina is an adaptation of the Archie Comics series The Chilling Adventures of Sabrina that calls itself a "dark coming-of-age story that traffics in horror, the occult, and of course, witchcraft." It stars Kiernan Shipka as Sabrina Spellman, with Lucy Davis and Miranda Otto playing her aunts and Ross Lynch playing Harvey. 
Both the teaser and the video (featuring Shipka, Davis, Otto, Chance Perdomo, and Gavin Leatherwood) welcome us to Sabrina's coven. 
The show also chose this blessed holiday to launch its Twitter account, @sabrinanetflix, and its Instagram account. Now if it could only announce its premiere date and give us an actual trailer as well, that would be great. Thank you. 
For everything we know about the show so far, head over to our gallery!
Chilling Adventures of Sabrina will stream on Netflix, and a second season has already been ordered.