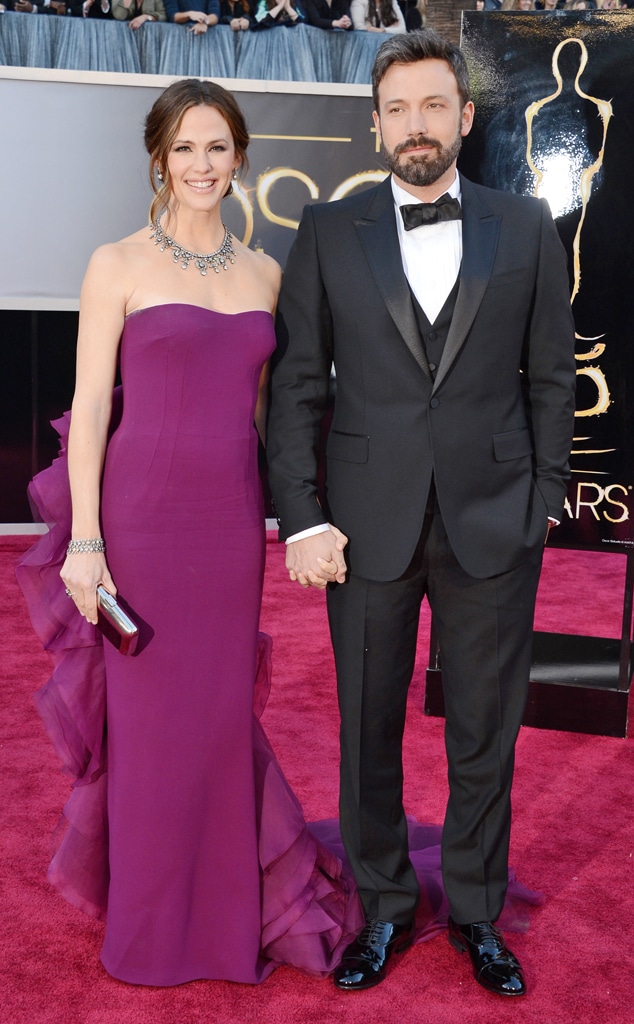 Jason Merritt/Getty Images
Jennifer Garner faced a scary few years of living under intense tabloid scrutiny while married to Ben Affleck and living with him and their three children.
In an interview with CBS Sunday Morning, Garner recalled how for a solid decade, there were five or six cars, sometimes as many as 15 to 20 on weekends, outside of her home, all looking for some information on the family.
"And looking back on that...I really feel the stress of it. I really– I could cry talking about it," she said.
In 2013, the actress testified before the California State Assembly Judiciary Committee about paparazzi harassment, saying that there were typically as many as "15 cars of photographers" outside the family's home. Her testimony helped push forth an anti-paparazzi bill that protects children. Garner had made similar comments about the paparazzi cars on the Dr. Oz show in 2016 and said the legislation "has made things better." 
On CBS Sunday Morning, Garner also talked about how tabloid scrutiny has affected her love life.
"What I think I've learned is that the scrutiny in your private life puts a pressure to make something happen," Garner said. "You feel a pressure to hurry up and get married, 'cause you think that'll end the, 'Are they engaged? Are they not?' And that's true in the reverse, as well. If there is any inkling of trouble, if the tabloids decide there's trouble, it can create trouble."
Garner and Affleck split in 2015 and filed for divorce last year after almost 12 years of marriage. Garner was previously married to Felicity co-star Scott Foley for three years.
"But to be honest, public scrutiny, everyone says, 'Oh, you've had to go through this in public,'" Garner added. "The public isn't what's hard. What's hard is going through it."