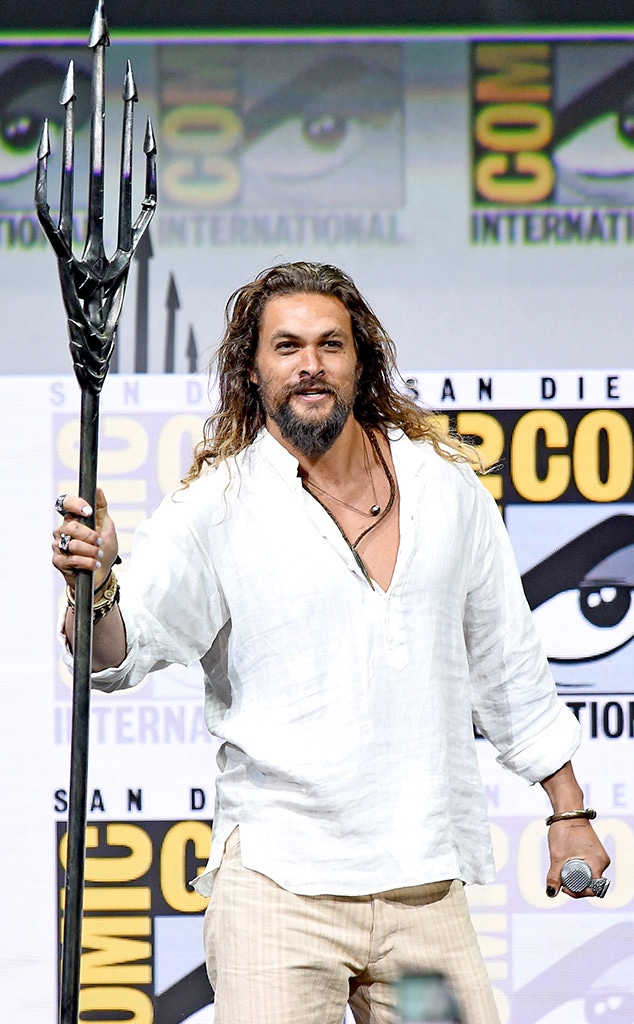 Kevin Winter/Getty Images
Calling all comic book and pop culture fanatics—one of your favorite times of the year is almost here!
We're talking about Comic-Con, of course. With the official kickoff to the 2018 convention in San Diego just hours away, we're reviewing some of the must mentions for this year's gathering. 
As has become the norm for the annual event, expect a bevy of stars (some disguised!), a handful of sneak peeks, a few doses of nostalgia and plenty of TV and movie chatter—and it isn't just comic book-related. 
This year, the standout subjects include the star-studded upcoming projects from Warner Bros., celebrating the 10-year anniversary of Breaking Bad and finding out what is in store for Archie, Jughead, Betty, Veronica and the rest of the Riverdale gang.
Without further ado, here's a brief guide to get you started for this year's main event: 
Walter White Returns 
On Friday, everyone's favorite criminal high school chemistry teacher will return in honor of the 10-year anniversary since Breaking Bad premiered in 2008. Bryan Cranston will be joined by co-stars like Aaron Paul and Bob Odenkirk and creator Vince Gilligan to look back on the Golden Globe-winning series and reflect on the show's legacy since its small screen sign-off in 2013. 
Aquaman Makes a Splash
With Warner Bros. expected to have a slot on Saturday, it seems the spotlight will be on the upcoming sixth installment in the DC Extended Universe, James Wan's Aquaman starring Jason Momoa. His silver screen debut is slated for this December, but Wan teased that the trailer will be unveiled on Saturday. Sounds like we'll have to keep a look out for his trident. 
With Aquaman expected in the building, it doesn't sound so unlikely that superhero pal Wonder Woman might stop by as well. After all, her upcoming sequel is due out in 2019. 
Meet the Brains Behind Your Favorite Childhood Characters 
For those who considered the neighborhood kids of Hey, Arnold! their second family, this is a panel for you. On Thursday, the creators and writers behind your favorite childhood cartoons—including Recess, Angela Anaconda and Rugrats—are gathering at a table to dish out all that glorious '90s scoop. 

A Finale Cue to a Crazy Ex-Girlfriend
With its fourth and finale season slated to premiere in October, Crazy Ex-Girlfriend is kicking off its goodbyes with a panel on Thursday featuring co-creators Rachel Bloom and Aline Brosh McKenna. The duo is scheduled to revisit the series' memorable moments and share never-before-seen footage. As the cherry on this Comic-Con sundae, the panel is also supposed to include a performance in grand Crazy Ex fashion. 
Back to Riverdale High 
Season three of the hit CW adaptation is just around the corner and the breakout stars of the show are gathering at Comic-Con to give audiences a taste of all the drama that's in store come the fall. 
Check back to E! News throughout Comic-Con 2018 for must-see updates and exclusive content!