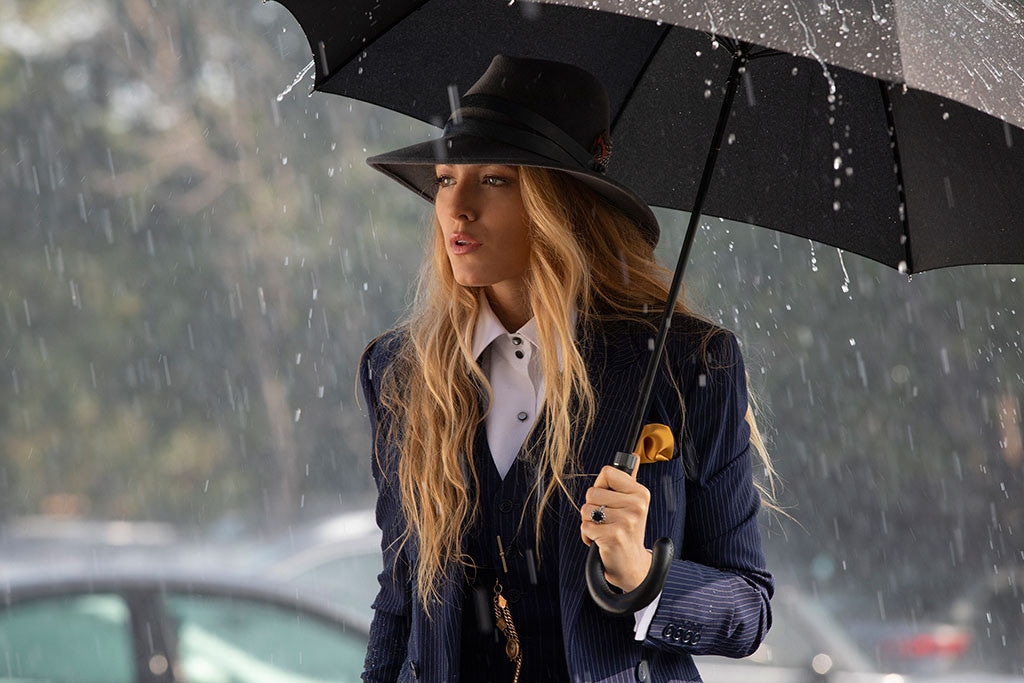 Lionsgate/Entertainment Pictures/ZUMAPRESS.com
It looks like Blake Lively's latest character is the BFF of your nightmares. 
As we've been trying to put together the pieces of the actress's upcoming, ultra stylish September thriller, Paul Feig's A Simple Favor, a newly released trailer just tossed a wrench into our developing theories on what exactly this story involves. 
In the new visual, we learn her character Emily Nelson and co-star Anna Kendrick's Stephanie Ward meet thanks to their sons, who request a play date. Emily quirkly obliges with a quip. 
"Does your kid drink? Maybe? It's never too late to start teaching them," she says in what sounds like a joke, but perhaps we can't be too sure. 
A session of gab between girls commences as the ladies sip on martinis and Emily asks Stephanie to trade confessions, but according to the rest of the trailer, this isn't a simple game of Never Have I Ever. 
Instead, after issuing "a simple favor" to Stephanie to come over, Emily goes missing. Cue the cop cars, pulsing mysterious music and overall air of intriguing unrest. 
Meanwhile, her husband's description of his spouse adds another layer to Emily's emerging riddle. 
"She's an enigma, my wife," he tells Stephanie. "You can get close to her. You never quite reach her. She's like a beautiful ghost."
"She was not a normal person like you or me," another character warns Stephanie. "I've never seen such a beautiful girl want to be so invisible." 
Proof? She quickly demands her friend erase a photo of her. 
However, we're led to believe Stephanie may not be as innocent as she seems as the trailer includes a clip of what looks like an inappropriate dalliance with Emily's husband. Are the editors playing mind games with us—or is that Emily? 
As she openly advises Stephanie, "You do not want to be friends with me. Trust me."
While we're still weighting her trustworthiness, maybe we should heed her advice this time. 
A Simple Favor hits theaters September 14.