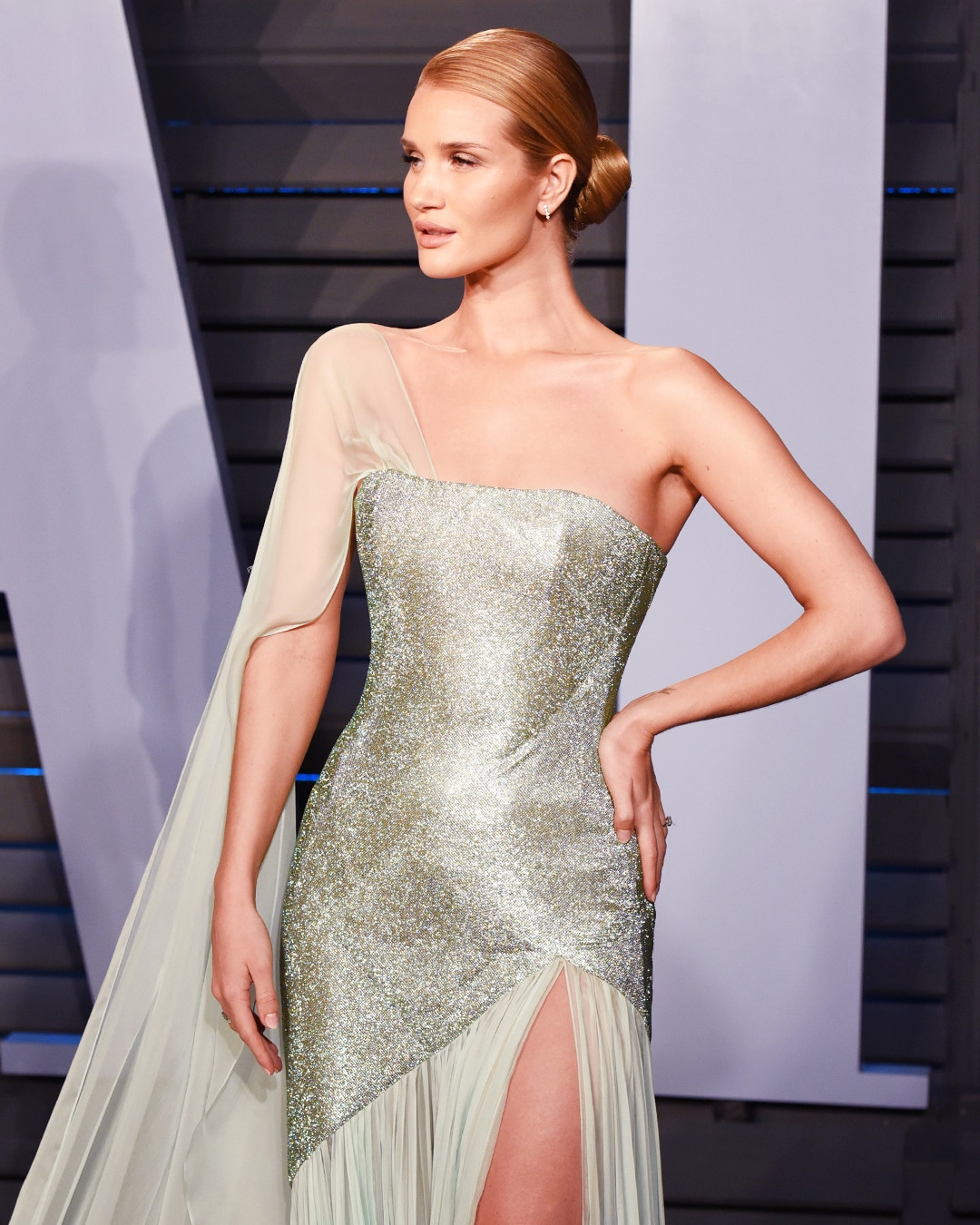 Presley Ann/Patrick McMullan via Getty Images
Self-tanner is like makeup for your legs.
In an instant (or three hours, depending on the product), your complexion is smooth, all of the time you spent in the gym is more visible (thanks to leg contouring), and your skin glistens in the light. 
This is the dream for everyone, yet even celebrities have to seek help to reach their skin goals.
Cue James Read, the tanning expert that celebrities like Rosie Huntington-Whiteley, Mariah Carey and Ryan Gosling go to when they want glistening skin. Lucky for us, the British beauty pro broke down how to get red carpet legs fast, you can wear your shorts, mini skirts and bikinis with pride.
Check out his tip below!
The day before the model's red carpet appearance, "I layered the tan in fine layers," he told E! News. "By the time I got to the third layer, it looked like one because I built them up. It makes the tan deep and last longer."
On the day of the event, her makeup artist, Katie Jane Hughes, finished her glow by layering moisturizer on top. The tanning pro stated the added product made her legs glisten and appear flawless.
If you want to recreate her look at home, the pro recommends applying a very thin coat, waiting ten minutes, than applying another. 
Towels are necessary when tanning your legs. They prevent the product from getting on the floor and ensure your feet are evenly covered. According to the expert, your feet and hands should the last body parts you tan. Thus, before you spray your legs in downward strokes, cover your feet with the towel.
If you chose to use an express tan like the James Read Instant Bronzing Mist (his favorite), the pro suggests adding moisturizer, mixed with self tanner, after you've rinsed it off.
"The tanner in the moisturizer will lift the express tan that you have," he said. "In a couple of hours, you'll get a really nice tan that will have a wet look that makes the legs reflective."
His final tip: "If you're on holiday and you're by the pool, put a waterproof, oil-free SPF on. The waterproof SPF protects the tan."