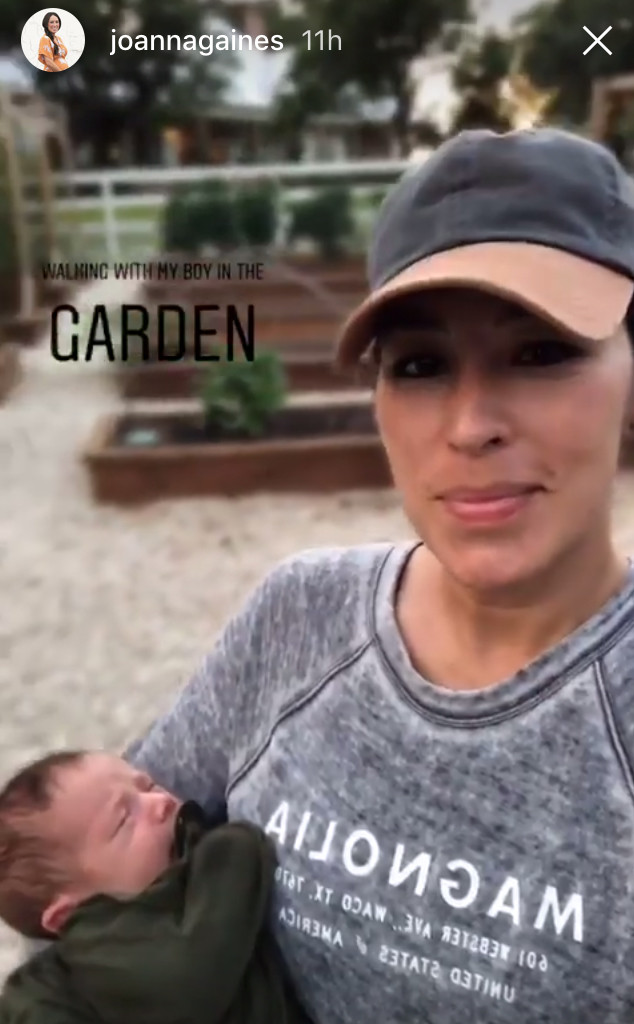 Instagram
Just a few weeks after giving birth to her fifth child Crew, Joanna Gaines shared some new footage of her beautiful baby boy.
The Fixer Upper star shared an Instagram video of her strolling through the garden with her son on Wednesday. The footage shows the newborn sleeping soundly in his mother's arm. The home design guru also posted a close-up of her precious child's face.
In addition to Crew, Joanna and her husband Chip Gaines are the proud parents to Drake, 13; Ella, 11; Duke, 9 and Emmie Kay, 8. The mother of five also shared pictures of her girls enjoying the garden on Instagram.