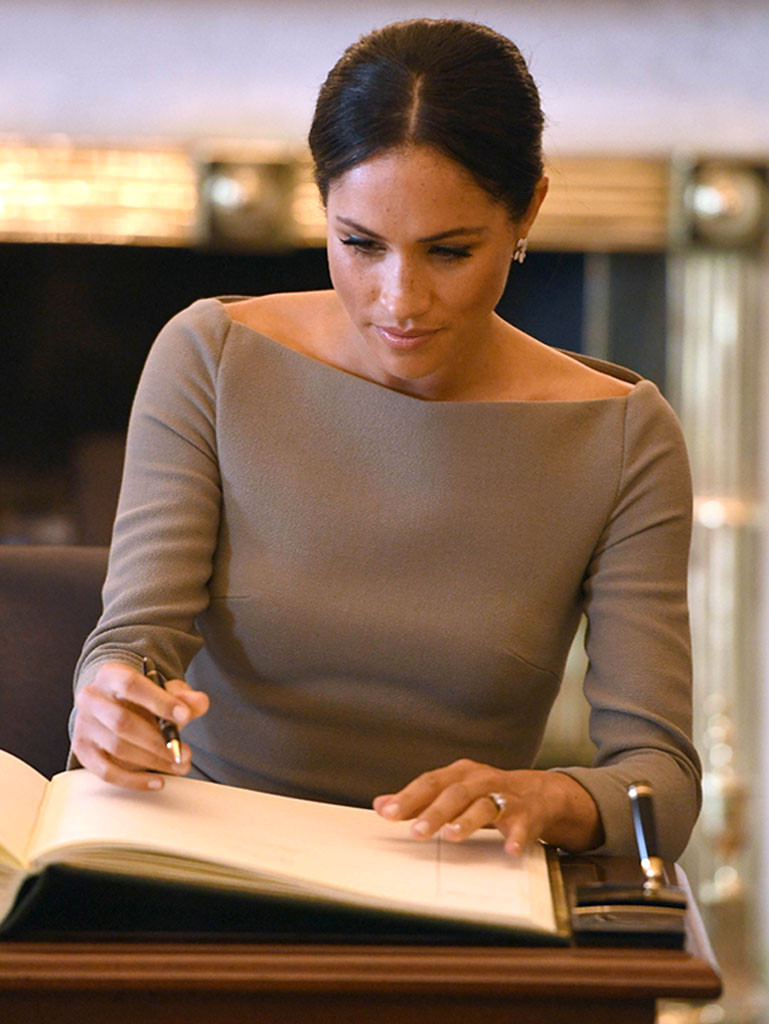 Andrew Parsons - Pool/Getty Images
She's so fancy, but maybe you already know!
It's been close to two months since Prince Harry and Meghan Markle said "I Do" at St. George's Chapel in London.
And while some things have stayed the same for this love story, others have changed just a little bit. Need an example? Perhaps we should look at Meghan's signature.
While visiting the President of Ireland Michael Higgins this week, the Duchess of Sussex was allowed to sign her name in the official guest book.
Lo and behold, photographers were able to snap a close-up shot of her signature. What came next is the opportunity to compare before and after marrying Prince Harry.