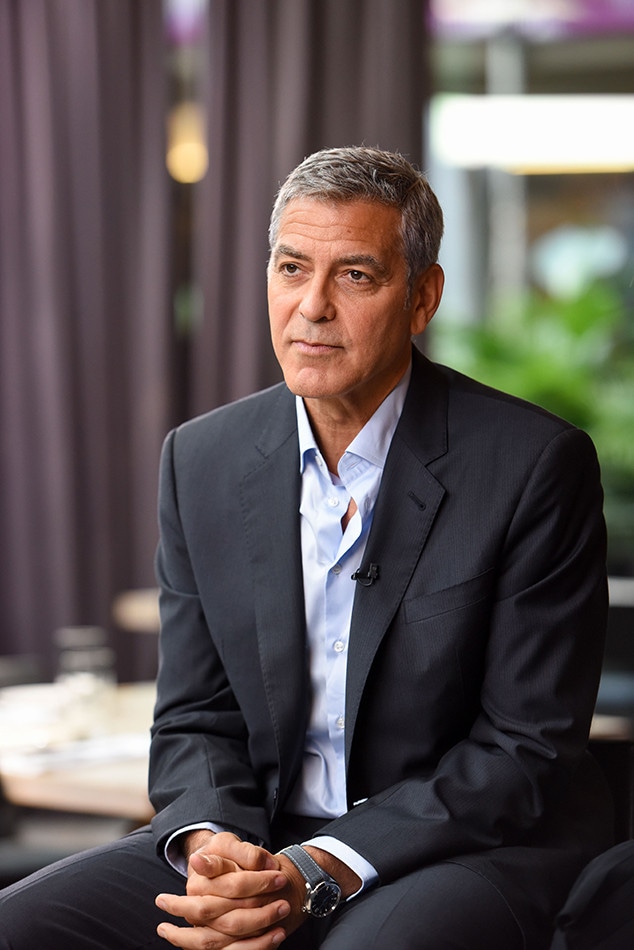 Michelle Quance/Variety/REX/Shutterstock
After news of George Clooney's scooter accident broke, surveillance footage of the crash emerged, showing the Oscar winner being thrown from his bike.
Italian newspaper Corriere Della Sera shared footage from the accident on Tuesday. The video shows what is reportedly Clooney colliding straight into a car. After the actor was catapulted into the air and landed on the road, a few people rushed to the scene to help.
The accident took place on the Italian island of Sardina, where Clooney is filming Hulu's Catch 22. Carabinieri Lt. Alberto Cicognani told NBC News the 57-year-old star had been riding his scooter near the city of Olbia when a car cut across his path at an intersection and collided with him. Per the security footage, the incident occurred around 7:46 a.m. local time.
The officer said an ambulance took Clooney to a nearby hospital, where he received an MRI scan. Luckily, per NBC News, The Descendants star was "not seriously injured."
"George was treated and released from an Olbia hospital," his rep told E! News. "He is recovering at home and will be fine."