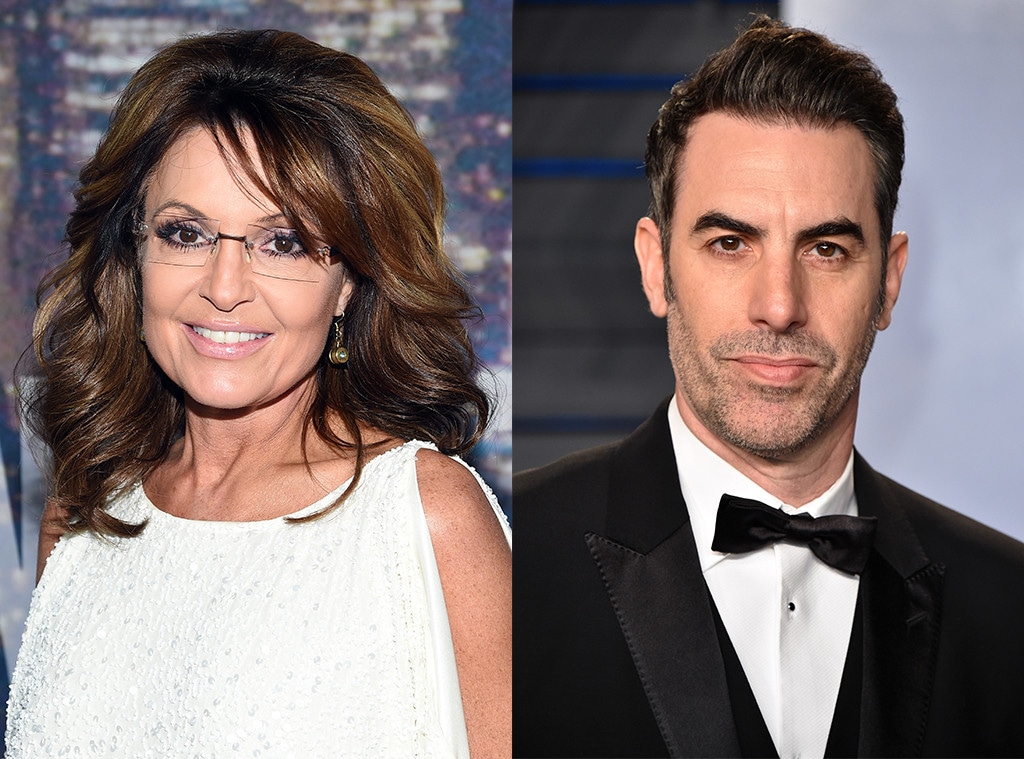 Getty Images
Sacha Baron Cohen is already sparking outrage with his new Showtime series, and it hasn't even premiered yet. 
This time it's Sarah Palin, who claims she unknowingly participated in an interview with the comedian for Who Is America? The former vice presidential candidate aired her grievances in a lengthy Facebook post on Tuesday, calling out Cohen, Showtime and CBS for posing their sit-down as a "legit Showtime historical documentary." 
"Yup – we were duped. Ya got me, Sacha. Feel better now?" Palin wrote. "I join a long list of American public personalities who have fallen victim to the evil, exploitive, sick 'humor' of the British 'comedian' Sacha Baron Cohen, enabled and sponsored by CBS/Showtime."
Palin said she traveled with her daughter "across the country" for the interview, where she met Cohen "heavily disguised" as a disabled military veteran using a "fake wheelchair." 
Palin continued in her post, "Out of respect for what I was led to believe would be a thoughtful discussion with someone who had served in uniform, I sat through a long 'interview' full of Hollywoodism's disrespect and sarcasm - but finally had enough and literally, physically removed my mic and walked out, much to Cohen's chagrin. The disrespect of our US military and middle-class Americans via Cohen's foreign commentaries under the guise of interview questions was perverse." 
The former Governor of Alaska also alleged that "the Cohen/CBS/Showtime production team purposefully dropped my daughter and me off at the wrong Washington, DC airport after the fake interview, knowing we'd miss all flights back home to Alaska."
"I wrote this off as yet another example of the sick nature that is media-slash-entertainment today," she added, calling on the proceeds from Who Is America? to be donated to an organization that "actually respects and supports" veterans. 
Days ago, Cohen released a teaser video for the prank show alluding to an interview with former U.S. Vice President Dick Cheney. 
"Imagine if Sacha Baron Cohen had been undercover secretly filming a new show for a year," the teaser reads before it cuts to footage of Cheney. A voice presumed to be Cohen's asks off camera, "Dick Cheney is it possible to sign my waterboard kit?" He responds, "Sure. That's the first time I've ever been asked to sign a waterboard." 
Palin referenced a tweet from the Drudge Report's Matt Judge that read Cohen was "at it again" and playing tricks on fellow politicians including Cheney, Bernie Sanders and more. 
E! News has reached out to Cohen. Showtime declined to comment. 
Who Is America? premieres Sunday at 10 p.m. ET/PT on Showtime.