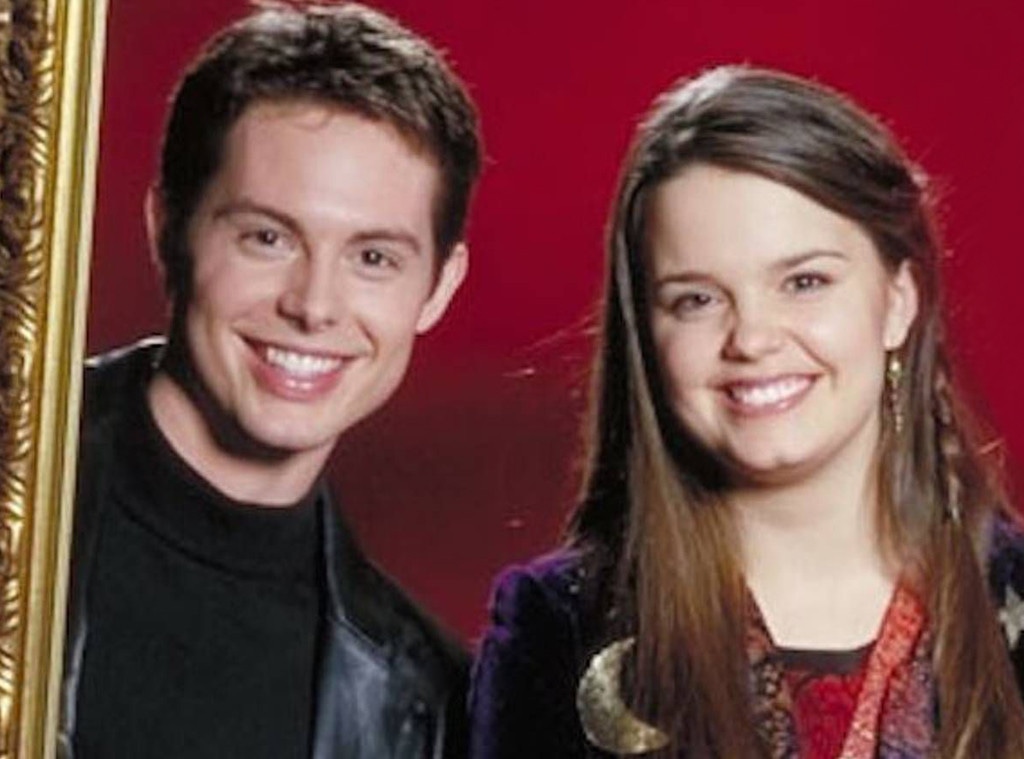 Disneyland
Halloweentown fans, this one's for you!
Kimberly J. Brown and Daniel Kountz are an item (according to social media) and our nostalgic hearts can't handle all the love.
As fans of Disney Channel Original Movies know, Brown was one of the many DCOM queens back in the late '90s and early '00s. In the Halloweentown franchise specifically she played Marnie Piper, a teenage girl who discovers she is a witch and her grandmother lives in a town where all Halloween characters roam free...which is where she can learn her craft.
In Halloweentown II: Kalabar's Revenge, Marnie, Grandma Aggie (Debbie Reynolds) and the rest of her family face off against the son of their first foe named Kal (played by Kountz).
While on-screen their characters are not fans of one another—Kal is seeking revenge for his evil father, Kalabar's demise in the first movie—off-screen they seem to be getting along just fine.
In fact, if you look through Brown's social media accounts it's clear that these two lovebirds have been an item for a lot longer than you might've guessed.
Take a look back at their real-life relationship below and see the moment when the two made it Instagram-kiss official—blowing our DCOM-loving minds in the process.
We know it's a lot to take in, but Marnie and Kal are living happily ever after in real life and we're having all the feels as a result.