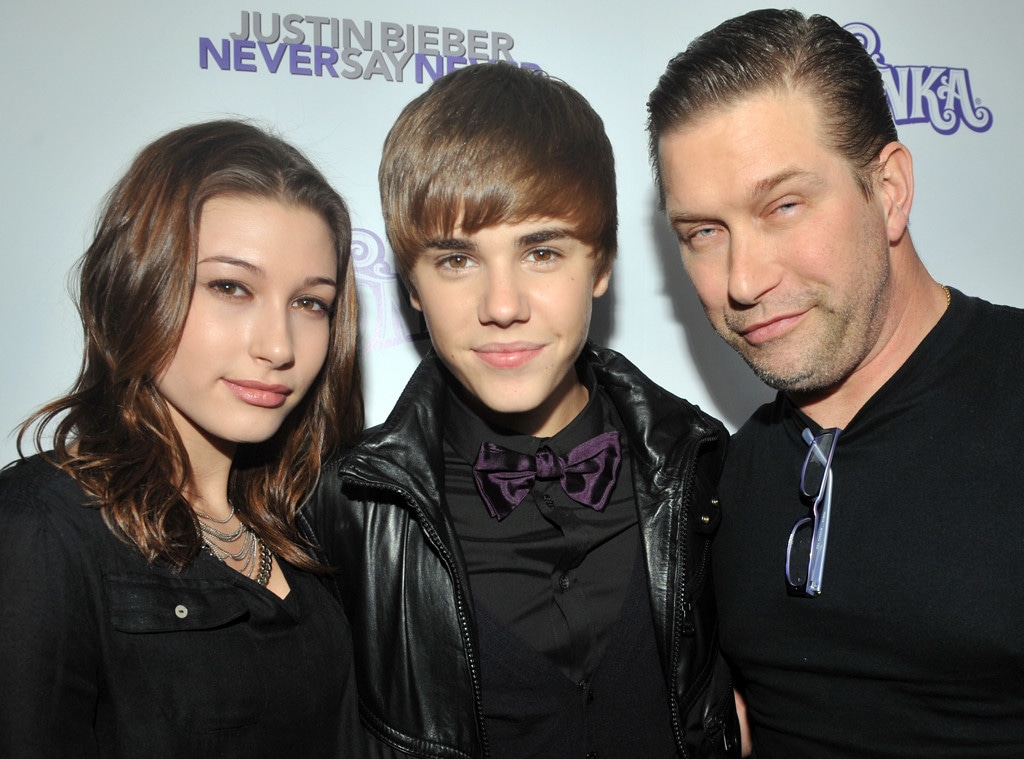 Richard Corkery/NY Daily News Archives via Getty Images
Stephen Baldwin was more than happy to give Justin Bieber permission to propose to Hailey Baldwin.
A source confirms to E! News that the 24-year-old "Baby" singer asked Hailey's dad for his blessing to propose before getting down on one knee, adding that the conversation happened more than a few weeks ago.
"Stephen was thrilled to give his permission," the insider tells us.
It was actually Stephen who introduced Justin to his daughter for the first time while at the Today show when they were just teenagers. The father-daughter duo later attended Justin's 2011 Never Say Never premiere in New York City and posed with the singer on the red carpet.
Justin and Hailey were first romantically linked in 2015, but went on to have separate relationships. Then last month, the duo fueled relationship rumors when they packed on the PDA in Miami. Since that time, Justin and Hailey have been inseparable, leading Justin to propose to the 21-year-old model on Saturday night while on vacation in the Bahamas.
After news broke of the couple's engagement, Hailey's dad took to social media to react to the news, tweeting a Bible quote along with #blessed. He then tweeted and deleted, "Sweet smile on my face ! me&wife (Kennya) Always pray 4 Gods will !! He is moving in the hearts of JB&HB Let's all pray for His will to be done...Love you 2 so much !!! #Godstiming #bestisyettocome Congrats ❤️ @JeremyBieber @pattiemallette #PraiseJesus."
Justin's dad, Jeremy Bieber, posted a photo of the singer on Instagram Sunday along with the caption, "@justinbieber Proud is an understatement! Excited for the next chapter!"
On Monday, Justin broke his silence on the engagement, confirming the news in a lengthy post on Instagram. "Was gonna wait a while to say anything but word travels fast, listen plain and simple Hailey I am soooo in love with everything about you! So committed to spending my life getting to know every single part of you loving you patiently and kindLY. I promise to lead our family with honor and integrity letting Jesus through his Holy Spirit guide us in everything we do and every decision we make," his message began.
"My heart is COMPLETELY and FULLY YOURS and I will ALWAYS put you first!" Justin continued. "You are the love of my life Hailey Baldwin and I wouldn't want to spend it with anybody else."
Hailey then wrote on Twitter, "Not sure what I did in life to deserve such happiness but I am so utterly grateful to God for giving me such an incredible person to share my life with! No words could ever express my gratitude. ❤️"