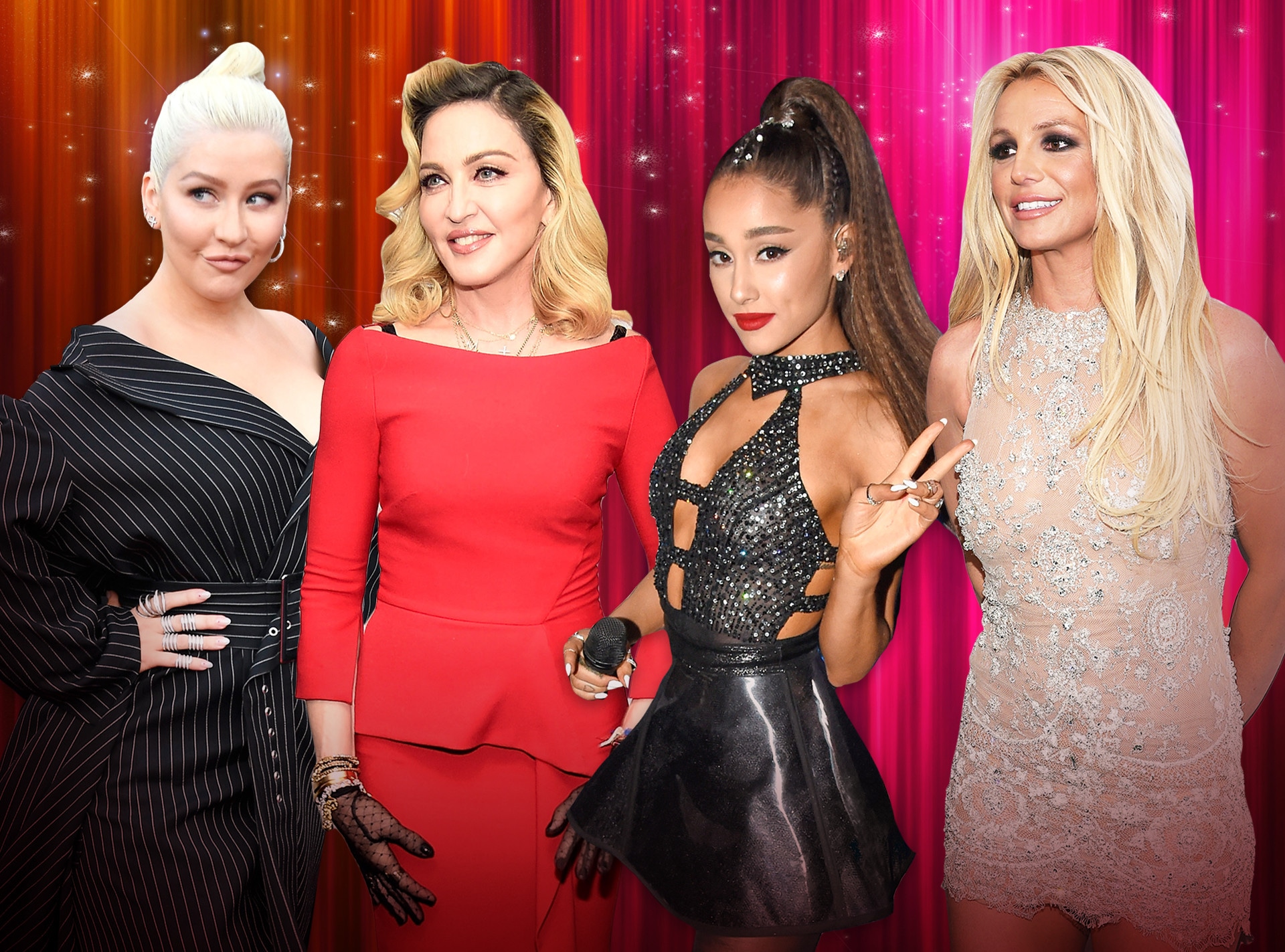 Getty Images/E! Illustration
The divas have spoken!
Earlier this week, we started with 32 fierce females battling it out for the title of Ultimate Pop Diva and thanks to your votes we officially have our Sweet 16.
Only time will tell which of your favorite female pop singers will come out on top, but for now we have your favorite 16 contenders lined up and ready to battle it out for another round.
Some of the ladies competing in this round are Christina Aguilera, Britney Spears, Madonna, Ariana Grande, Gwen Stefani and Taylor Swift.
They will be going up against fellow pop divas (and overall great singers) Beyoncé, Lady Gaga, Adele, Pink, Rihanna and Mariah Carey.
Last, but certainly not least, Jennifer Lopez, Kylie Minogue, Shakira and Janet Jackson have all earned enough votes this round and will live to sing another day!
Now that you know which ladies have made the cut it's time for you to cast your vote for which of them you consider the ultimate pop diva.
Oh, and this time they will be going head-to-head as we get ready to cut our Sweet 16 down to the Elite 8 by next week.
The poll is now closed. Thanks for voting! The winner will be announced Wednesday, July 25.