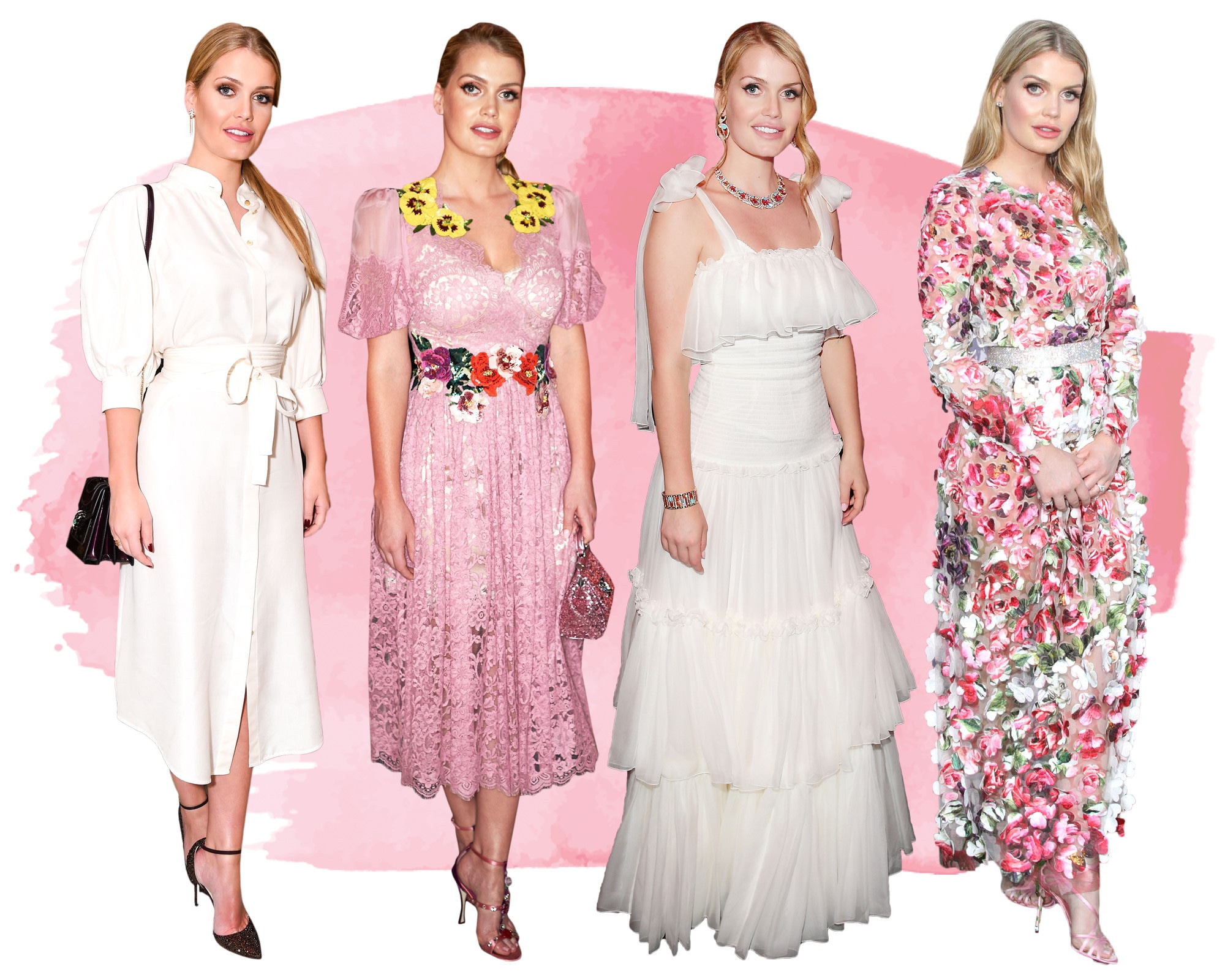 Getty Images/Shutterstock
Princess Diana would be proud.
Not only are her daughters-in-law, Kate Middleton and Meghan Markle, redefining royal style with a modern perspective—but her niece Lady Kitty Spencer is now officially one to watch on many fashion lists. The 27-year-old daughter of Princess Diana's brother, Charles Spencer, already has a signature look. However, if this is this the first you're hearing of Kitty's sartorial prowess, here's what you need to know.
She's Dripping in Dolce & Gabbana: The lady is often wearing the Italian brand—not only because Kitty has a relationship with the fashion house (she's walked its runways and was featured in a campaign), but the aristocrat has a penchant for intricate prints and patterns, traditionally feminine silhouettes and bold colors—things D&G excels at.
Fun fact: Luxury jeweler Bvlgari also counts Lady Spencer as a brand ambassador. Past faces of the brand include Bella Hadid and Lily Aldridge, two forces to behold in fashion.
Prints Per Usual: There seemingly hasn't been a print Kitty doesn't like, wearing everything from florals to playing cards to even oversize cherubs. This is how she expresses her personal flair in a traditionally simple style society; however, every look is always pulled off with the perfect amount of sophistication.
Feminine Details: She is a lady, after all! Prince William and Prince Harry's first cousin has a penchant for all things ruffled, pleated, laced, embroidered or appliqued. For her, the devil is in the details. If she does opt for a simple frock, be rest assured that her accessories will feature her bold personality in some beaded way or another.
To see all her best looks, click through.