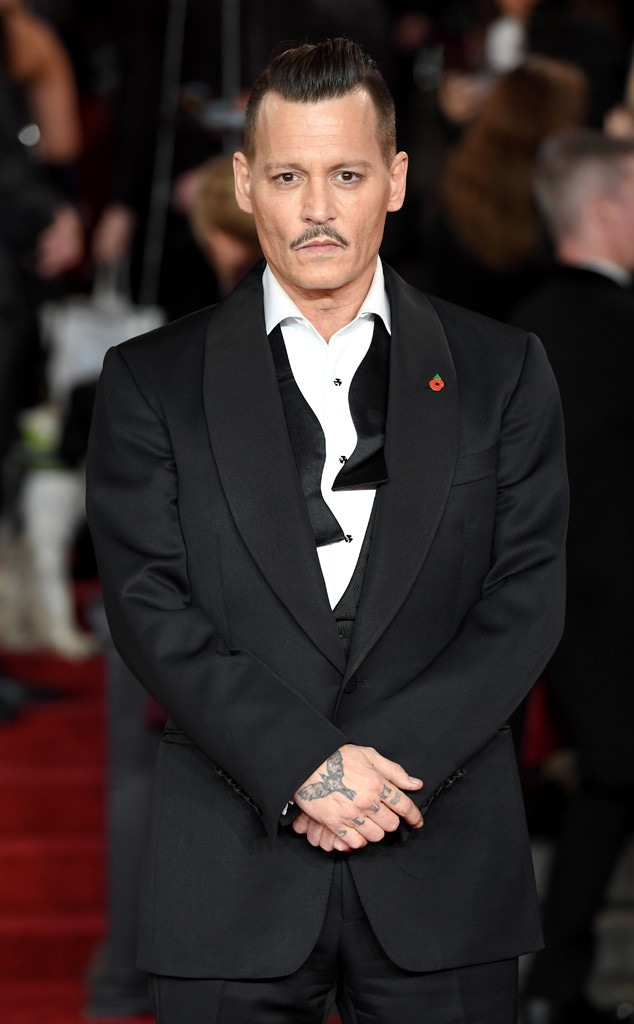 Karwai Tang/WireImage
UPDATE: Johnny Depp is fighting back against claims that he allegedly assaulted a City of Lies crew member. 
"Despite false media reports suggesting otherwise, Johnny Depp never touched the person suing him as over a dozen witnesses present will attest," his attorneys said in a statement to E! News. "In a court filing, we have generally denied all claims and we will fight the latest sham allegations."
In the new court documents obtained by E! News, Johnny's team denies that Gregg "Rocky" Brooks is "entitled to any remedy of relief, legal, equitable, or otherwise, in any sum whatsoever." 
______
Johnny Depp has a whole new legal situation to deal with before his upcoming film is released.
The actor is facing a lawsuit from a crew member of the upcoming crime film City of Lies who claims Johnny assaulted him.
In court documents obtained by E! News, Gregg "Rocky" Brooks claims Johnny "maliciously and forcefully punched plaintiff twice in the lower left side of his rib cage."
Gregg goes on to claim he suffered "physical pain and emotional and psychological injury."
E! News has reached out to Johnny's lawyer for comment on the lawsuit filed in Los Angeles.
According to Gregg, Johnny's conduct in front of the cast and crew of production "was intentional and malicious and done for the purpose of causing plaintiff to suffer humiliation."
The plaintiff also alleges in court documents that Johnny's "intoxication and temper created a hostile, abusive and unsafe work environment," which eventually resulted in Gregg being assaulted by Johnny during filming.
Ultimately, Gregg claims he was fired from production when he refused to sign a release waiving his right to sue over the incident. "My client wants to make sure Mr. Depp is held accountable for his conduct on set so that, in the future, others will not be put in the same situation," Gregg's attorney Arbella Azizian said in a statement to E! News. 
City of Lies is an upcoming American bio crime thriller based on the book LAbyrinth by Randall Sullivan. It explores the murder investigations of Tupac Shakur and The Notorious B.I.G.
"Johnny Depp is a consummate professional, great collaborator and a supporter of other artists," the film's director Brad Furman previously said in a statement to Us Weekly when reports of an alleged altercation first surfaced. "He always treats the crew and people around him with the utmost respect."
He added, "Movies can be stressful, and nonevents often become exaggerated. We all love stories — there isn't one here."
City of Lies is expected to be released on September 7, 2018.
(Originally published Monday July 9, 2018 at 7:17 p.m. PST)