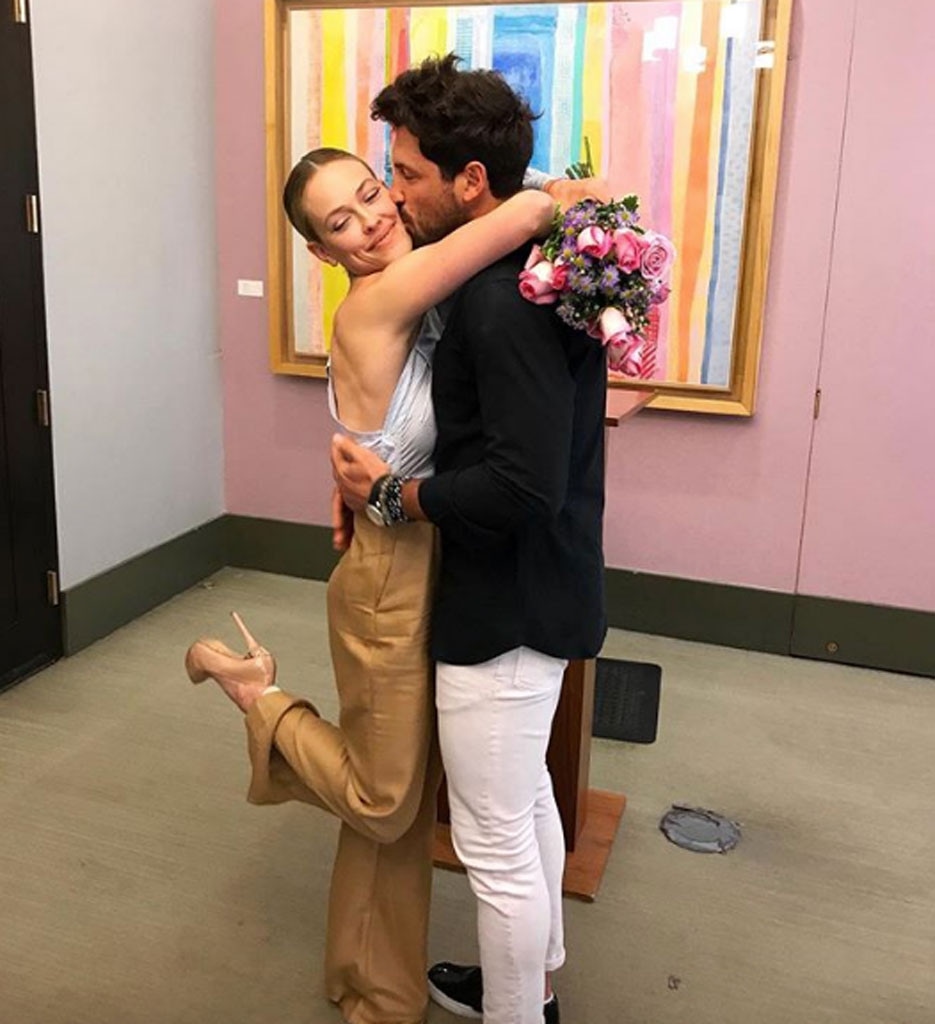 Instagram
Who knew?! Before tying the knot in a dramatic wedding ceremony, Maksim Chmerkovskiy and Peta Murgatroyd said "I do" at city hall. 
The Dancing With the Stars pro revealed the private moment in honor of their one-year anniversary, taking to Instagram on Sunday with videos of the couple exchanging vows in New York City. 
"Before we did it in front of 300 [people]. This was one of the most exciting days of my life!" Maks wrote. "Everything felt very festive, I couldn't take my eyes off my future wife the whole ride to the City Hall and it was is if New York City herself was marrying us."
He continued, "I can't believe it's been a year. I still can't believe you chose me. I can't believe I get to live this dream with you by my side for the rest of my life and I promise to earn every second of your love. I love you @petamurgatroyd. Happy anniversary baby." 
Exactly one year ago, Maks and Peta's nearest and dearest gathered for a fairytale wedding ceremony at Oheka Castle on Long Island, New York. A source described the affair as "elegant and classic," and the couple's son Shai also played an important role in the nuptials. 
Of course, Peta couldn't let the special day slip by without an anniversary tribute of her own. 
"Today I married the man I fell in love with so many years ago," the professional dancer captioned a photo of her hubby kissing her on the cheek. "I knew he was the one. There was something so electric between us that people will still tell me about to this day. I love you @maksimc, this has been an incredible, outrageous year for us! I pray we are this happy for the rest of our lives. You're everything I knew you were."
Maks and Peta got engaged in December 2015 after several years of dating. 
Happy anniversary, you two! Here's to many more.