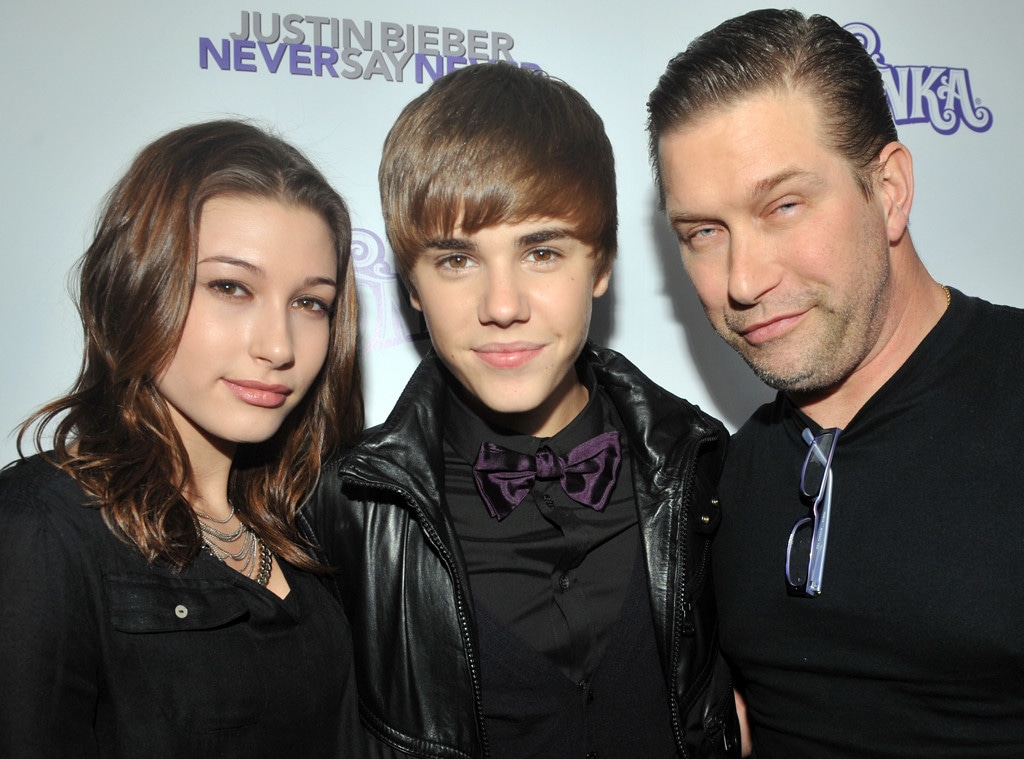 Richard Corkery/NY Daily News Archives via Getty Images
Justin Bieber and new fiancé Hailey Baldwin have yet to make their red carpet debut as a couple, but they did appear on one together as teenagers!
Hailey and her dad Stephen Baldwin joined Justin at the (technically multi-colored carpet) premiere of his biopic Never Say Never in New York City. Hailey was 14 at the time, while Justin was 16. The two have never been photographed together at a celebrity event since.
In late 2014, just after photos of Justin and Hailey hanging out together surfaced and sparked romance rumors, the model told E! News, "I've known him since I was so young—since I was like 13—and we've just been good friends over the years. We have just stayed close and there's nothing more to it than that."
Justin, 24, and Hailey, 21, would go on to occasionally spend more time with each other over the next three years, sparking relationship rumors that they never confirmed.
They went public with a rekindled romance last month. Justin proposed to Hailey during a vacation in the Bahamas on Saturday.