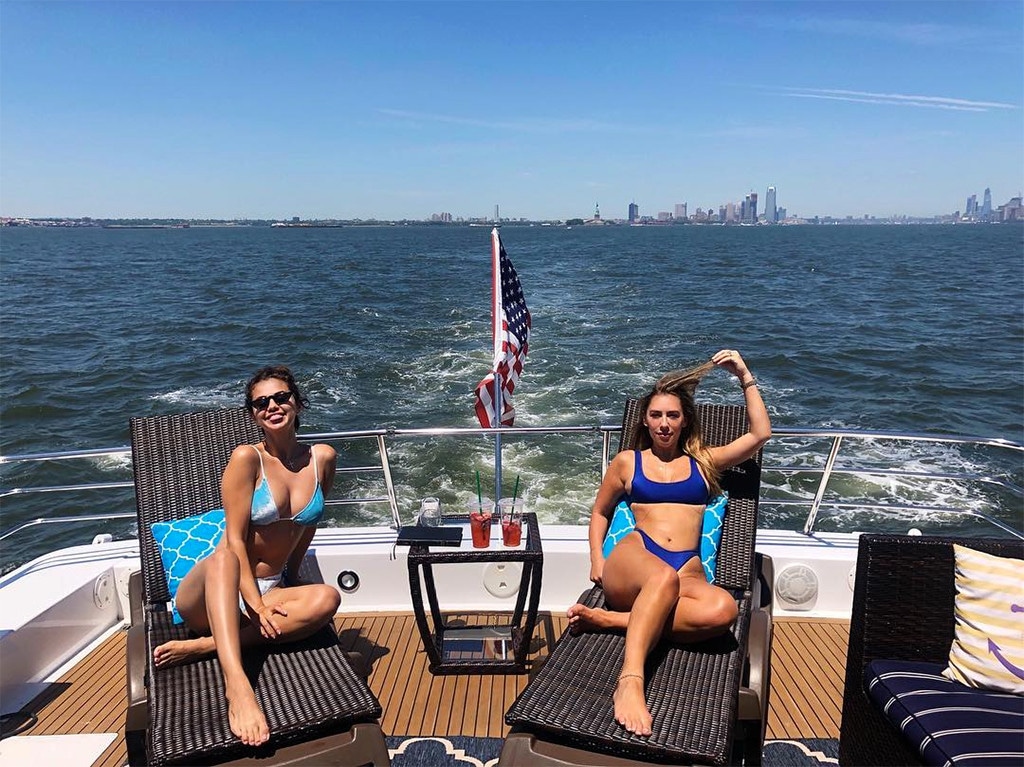 Instagram
Where was Selena Gomez when her ex Justin Bieber was celebrating his engagement to Hailey Baldwin? She was on a boat!
Her friend and assistant Theresa Mingus posted on Instagram Stories Sunday, just after the news broke, a photo of the her and Selena lounging on a small luxury yacht as they traveled with friends near New York City. Theresa and another pal who took the pic, Sully, also shared videos of the group on Instagram Stories.
Selena, who wore a blue and white bikini on the yacht, has not commented on Justin and Hailey's engagement, and neither has the couple.
Justin proposed to Hailey on Saturday during a trip to the Bahamas, weeks after they went public with a rekindled romance.
Their renewed relationship comes months after Justin and Selena called it quits after their own rekindled romance, which began last fall. They had previously split in 2014, months before he and Hailey first sparked their own romance rumors.
But as a source told E! News in June, Selena is "not fazed" by Bieber and Baldwin and "truly did not care that they went public with their relationship."
Explained the insider, "It's the last thing on her mind. She has been really focused on self-care and doesn't have room for any distractions right now... She will always have respect for Bieber, but hasn't been thinking about him or what he is doing."
As her yacht day proves and the source echoed, the pop star is "having a lot of fun being mellow and hanging out with her friends. After a hard year, she has been feeling more at peace."