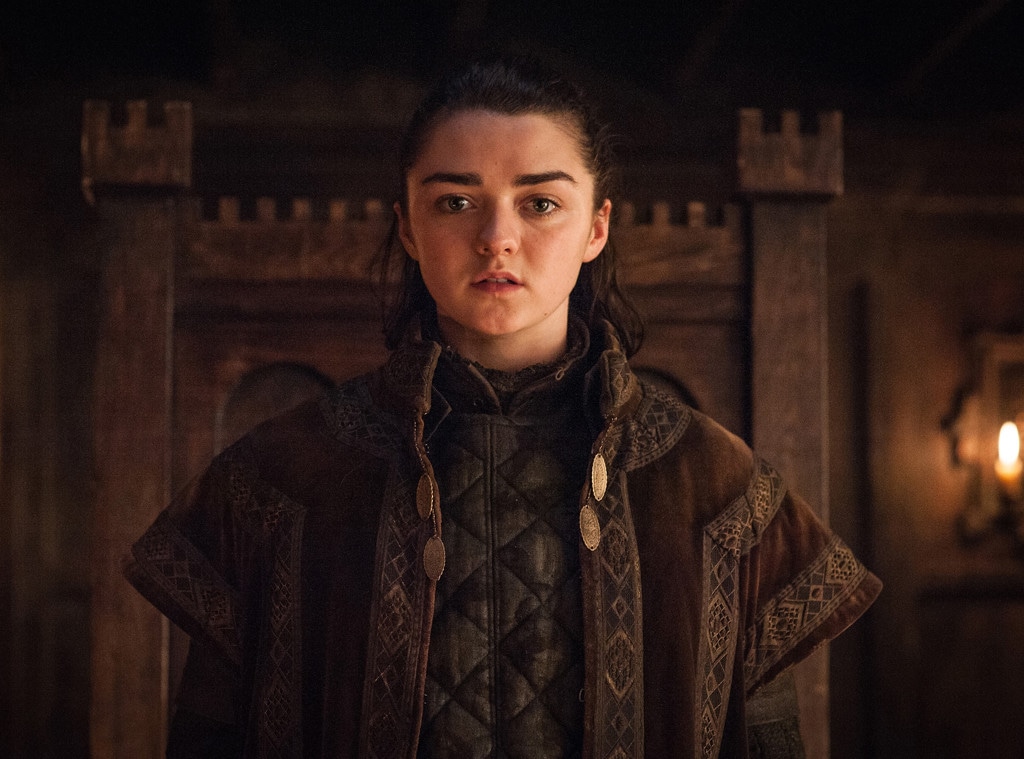 HBO
Is Maisie Williams trying to tell us something about the final season of Game of Thrones?
The Arya Stark character said goodbye to the HBO hit on Saturday by posting a picture of blood-spattered sneakers. 
"Goodbye Belfast. Goodbye Arya. Goodbye Game of Thrones," she wrote alongside the photo. "What a joy I've had. Here's to the adventures to come."
The actress then posted a series of hashtags, including #LastWomanStanding #Barely #ImmaSleepForTheNextFourYears #JustKiddingIDontSleep."
But what does this mean for Arya's fate? Is Arya the last woman standing, or is Williams simply the last woman to finish filming? Looks like we'll have to wait until next season to find out.
This wouldn't be the first time Williams has hinted at the show's end. In February, she appeared on Jimmy Kimmel Live! and told the late-night host she knows how the series wraps up.
"It's just surreal to be honest," the 21-year-old star said at the time. "Being with the show for so long and then it also having the following that it does, it's just everyone is waiting for this moment and then you read it and it's, like, incredible."
She also isn't the first cast member to tease the final season. During an interview with Vanity Fair, Emilia Clarke said shooting her final on-screen moments "f—ked me up."
The cast has obviously grown close over the years. Williams is a bridesmaid in her co-star Sophie Turner's wedding to Joe Jonas. In addition, several of the show's stars attended the wedding of Kit Harington and Rose Leslie in June.
Game of Thrones returns in 2019.