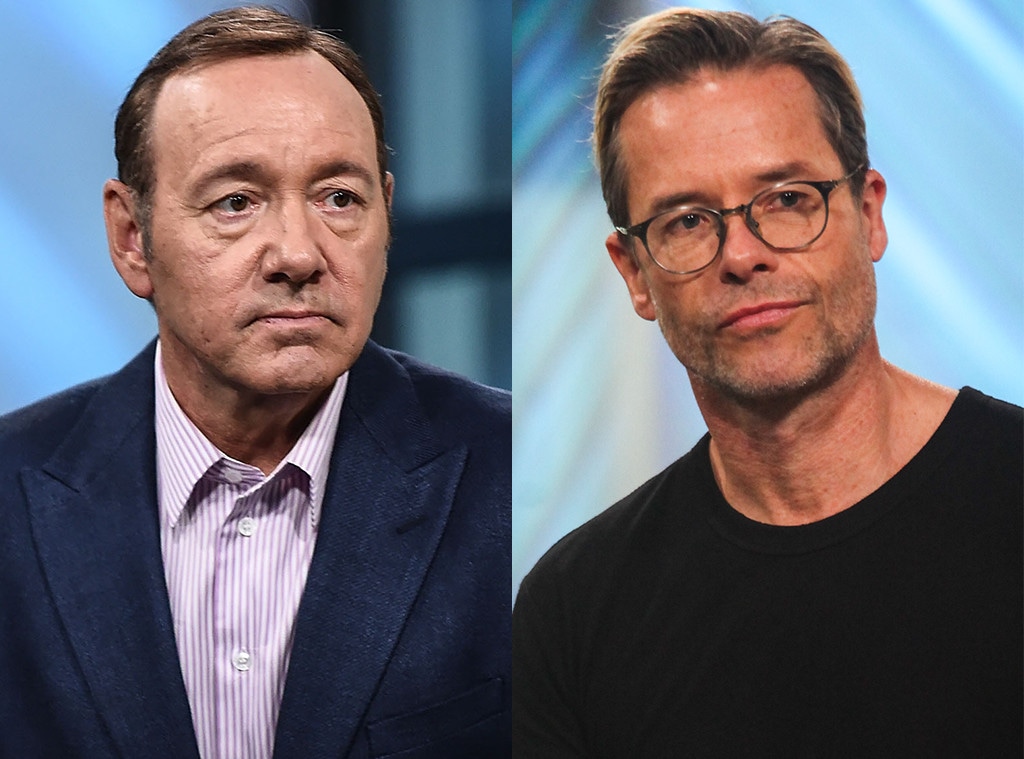 Daniel Zuchnik/WireImage, Steve Zak Photography/FilmMagic
Guy Pearce wants to clarify his remarks about Kevin Spacey acting "handsy" around him.
On an episode of Andrew Denton's show Interview earlier this week, Pearce said Spacey, his co-star L.A. Confidential, was an "amazing" and "incredible" actor but that he had a "slightly difficult time" with him, saying, "he's a handsy guy...Thankfully I was 29 and not 14." His remarks come months after more than a dozen men accused Spacey of sexual misconduct.
Pearce told Australia's Fairfax Media he wished to clarify his comments regarding Spacey, saying that while he was not sexually assaulted, he was made to feel uncomfortable.
"I very much understand that it's too sensitive a topic to be brushed off," he said in a statement on Saturday, according to the Sydney Morning Herald. "I addressed and handled the situation when it took place, hence my regret at making it public now."
Spacey has not commented on Pearce's initial interview comments or recent statement
Meanwhile, London and Los Angeles police are investigating several sexual misconduct claims against Spacey. The 58-year-old Oscar winner has not commented on the inquiries. No charges have been filed.