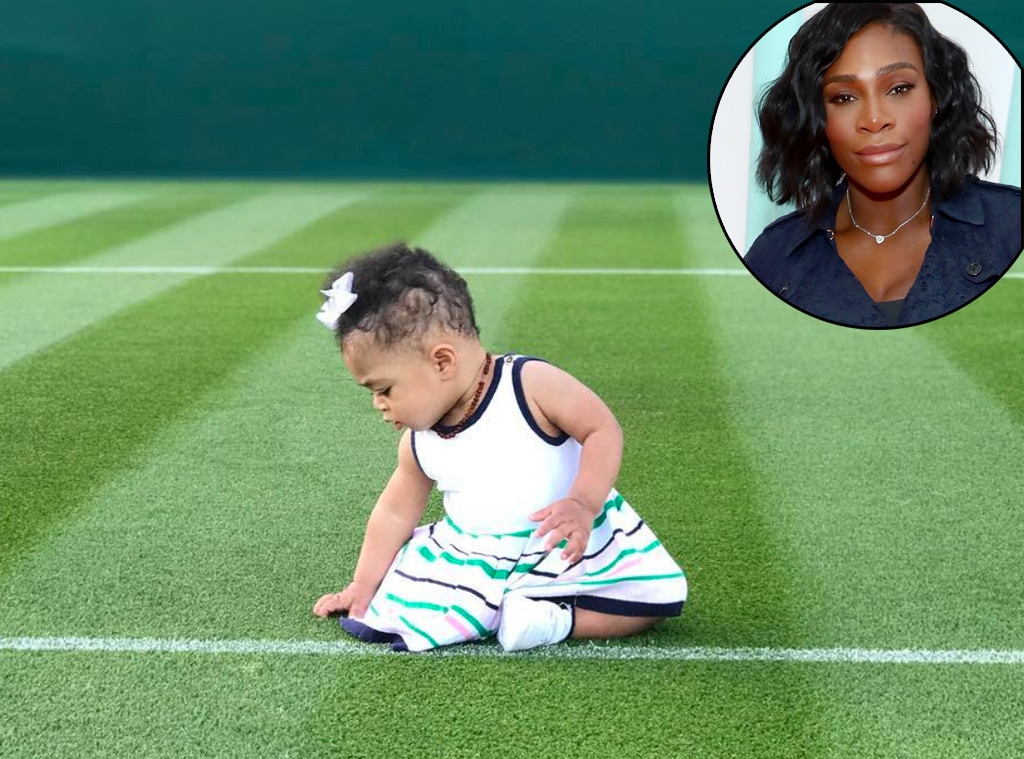 Instagram; Getty Images
It's every working parent's sad possible reality.
Serena Williams said on Twitter on Saturday that she missed seeing her and Alexis Ohanian's 10-month-old daughter Alexis Olympia take her first steps while she was practicing for Wimbledon at the All England Club.
"She took her first steps... I was training and missed it. I cried," Serena tweeted.
On Friday, the 23-time Grand Slam champion beat France's Kristina Mladenovic 7-5 7-6(1) at Wimbledon, reaching the fourth round as she continues her pro tennis comeback following her pregnancy. Serena had flown to England with her daughter and shared a photo of the baby sitting on a tennis court.
Rob Newell - CameraSport via Getty Images
Watch:
Serena Williams Wants to "Be the Best Mom and Be the Best in Tennis"
The tennis star had begun her maternity leave after she won her record 23rd Grand Slam title at the Australian Open in January 2017—when she was nine weeks pregnant. She missed competing in last year's Wimbledon because of her pregnancy.