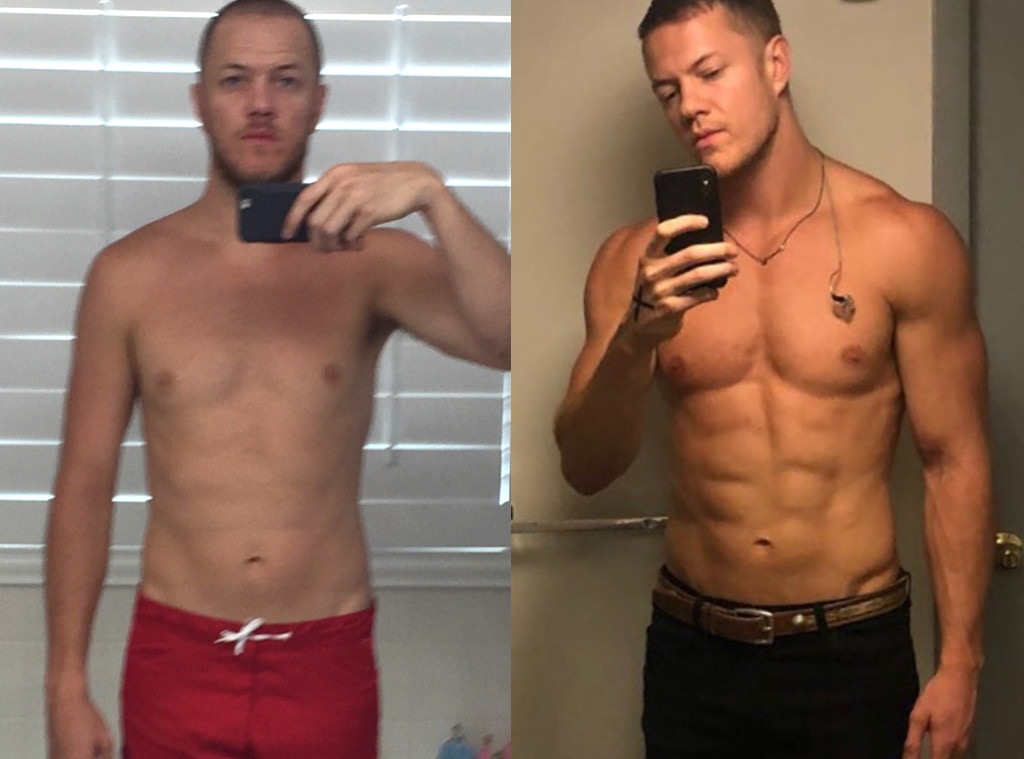 Instagram
Dan Reynolds has a new lease on life... all thanks to the work he put in with personal trainer Brad Feinberg. 
For an entire decade, the Imagine Dragons lead singer struggled with ankylosing spondylitis, an autoimmune disease that causes inflammation in the joints. Just yesterday, Reynolds revealed he is in remission and living without pain, not to mention dropped a considerable amount of weight along the way. 
So how did the 30-year-old rocker get in the best shape of his life and heal years of physical suffering? Reynolds' very own fitness guru is breaking down his diet and fitness journey with E! News. 
Feinberg says he first started working with the rocker two years ago, but Reynolds revealed on social media that over the past "few months" they really kicked it up a notch. 
"A lot of people think this is rocket science but it's not," Feinberg explains. "He just listened and did what I said. I've come across many people who only go in 50 percent and wonder why they're not getting results."
After a series of assessments, which included a blood test, food sensitivity test and an initial evaluation of his fitness level, Feinberg came up with a meal plan to "decrease inflammation as much as possible." 
The pair also focused on "teaching his body how to move properly," Feinberg adds. "Then the biggest piece out of all of this is making sure he recovers. In today's society, we're all about go, go, go and that builds up inflammation in the body. So we found way for him to make time during the day to recover and decrease the inflammation building up in his body." 
And even when Reynolds faced bumps in the roads, like splitting from Aja Volkman after seven years of marriage, Feinberg tells E! News he stayed the course. 
"Dan is one the most determined and committed individuals I have ever met in my entire life," he shares. "Stress is stress, you plan the same way. You make sure recovery is where it needs to be, you make sure that he's eating enough and eating the right foods and just honestly being there as a best friend anyway I can. Whether he needs someone to talk to or kick his ass through a work out, or combining all that together and being in support of him any way I possibly can."