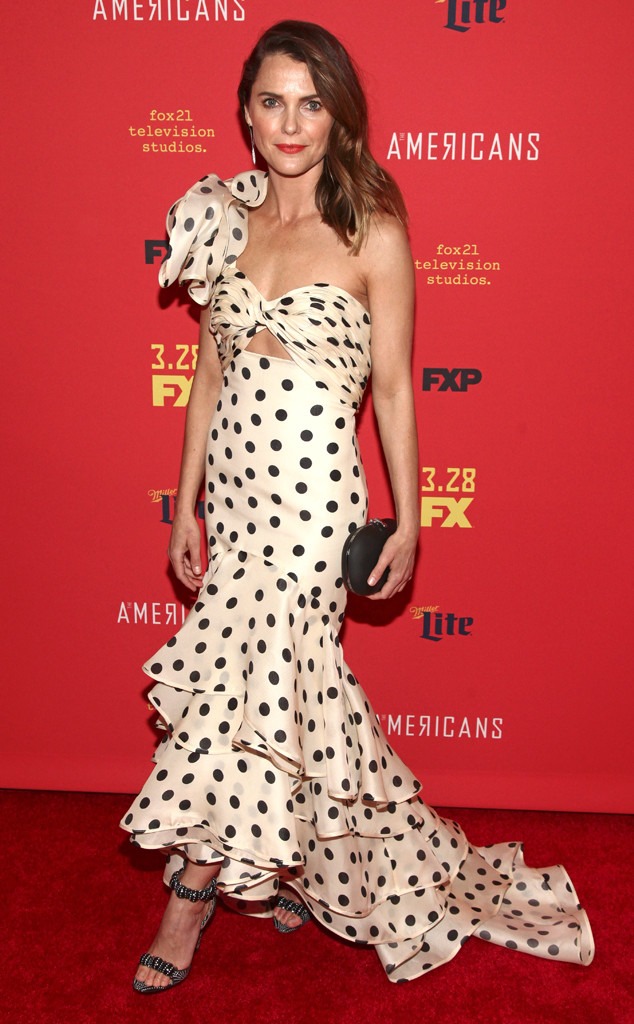 Andy Kropa/Invision/AP
Is the Force strong with Keri Russell?
The 42-year-old actress, recently known for her main role on The Americans series, is reportedly in talks to join the cast of Star Wars: Episode IX, which J.J. Abrams is directing and writing. Russell, whose TV series recently ended after six seasons, Abrams and Walt Disney Studios, which owns production company Lucasfilm, have not commented on the reports, first published by Variety on Friday.
Russell and Abrams go way back. She had risen to fame in the late '90s with Felicity, the show he co-created. He also directed her in the 2006 film Mission: Impossible III. Abrams had directed the first movie in the new trilogy, Star Wars: The Force Awakens, which featured childhood friend Greg Gunberg, another Felicity star, in a small role.
Watch:
Daisy Ridley Talks "Star Wars: The Last Jedi"
Abrams and Lucasfilm execs met with several actresses for the new Star Wars: Episode IX role in the past two months and settled on Russell right before the Fourth of July holiday, Variety said, adding that the character she would play, which has not been revealed, takes part in action-heavy fight scenes. Abrams will likely cast two more actors by the time the film begins production at the end of the month, Variety reported.
Daisy Ridley, John Boyega, Oscar Isaac, and Adam Driver are all expected to return for Star Wars: Episode IX, the final film of a third trilogy, the outlet said.
Following news of Russell's possible involvement in the new movie, fans took to social media to speculate who she could or should play. One possibility they raised is Ridley's character Rey's long-lost mother or other relative. The identities of Rey's parents remain a mystery, despite an explanation Driver's villain character Kylo Ren offered in the second film, the Star Wars: The Last Jedi, and are considered an important plot line.
Star Wars: Episode IX is set for release on Dec. 20, 2019.