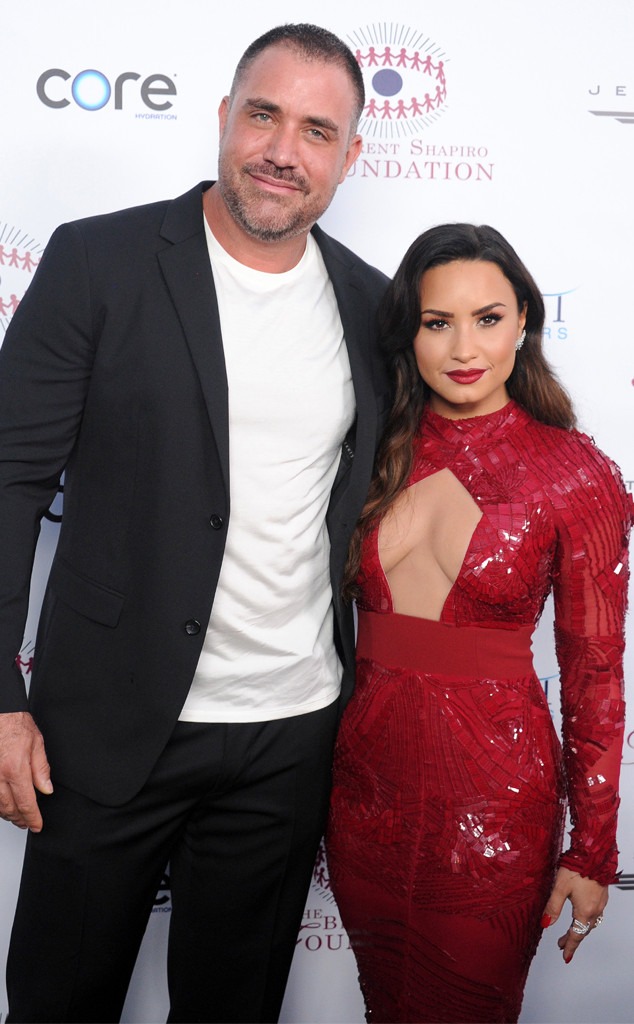 Gregg DeGuire/WireImage
Don't mess with Demi Lovato.
The pop singer's inner ice queen made an appearance on Twitter this week, sending her loyal Lovatics into overdrive trying to identify the person at the receiving end of her shade. 
"Good luck on your blog," Lovato cryptically wrote online without further explanation.
The mysterious message prompted an online manhunt for the person who allegedly did Demi wrong, and it appears as if fans have finally found their suspect. Enter Mike Bayer, her longtime sober companion and CEO of CAST Centers, a wellness and addiction treatment center which Demi also co-owns. 
Lovato and Bayer have a long history together, and just months ago made a joint appearance on Good Morning America to discuss the importance of mental health. Bayer, who also works on the advisory board for Dr. Phil, was featured in Lovato's 2017 Simply Complicated documentary and previously joined the performer on tour. 
So what prompted Demi to take an apparent falling out to social media? The internet has pointed our attention to a video Bayer shared to Instagram, in which he details his "biggest pet peeve" in working with celebrities. 
"I worked in entertainment for many years being a life coach for a lot of different pop stars and actors, and my biggest pet peeve is when they use excuses because they call themselves 'artists'," Bayer said. "I'm here today to explain to you that being an artist and being talented are two different things. To me being an artist is living your authentic life. I believe everyone out there is an artist."
He continued, "I think if somebody uses it as an excuse to be late, or insincere, or rude, or unapologetic, that's not being an artist. That's being a jerk. And you shouldn't stand for that."
Isabel Infantes/PA Images via Getty Images
Demi's supporters quickly flooded the video's comment section with endless references to her tweet. (For the record, Lovato and Bayer have not addressed the subsequent social media uproar and the status of their professional relationship.)
Last month, the 25-year-old revealed in her new song "Sober" that she had recently broken six years of sobriety. 
Lovato is currently in between legs of her Tell Me You Love Me World Tour.