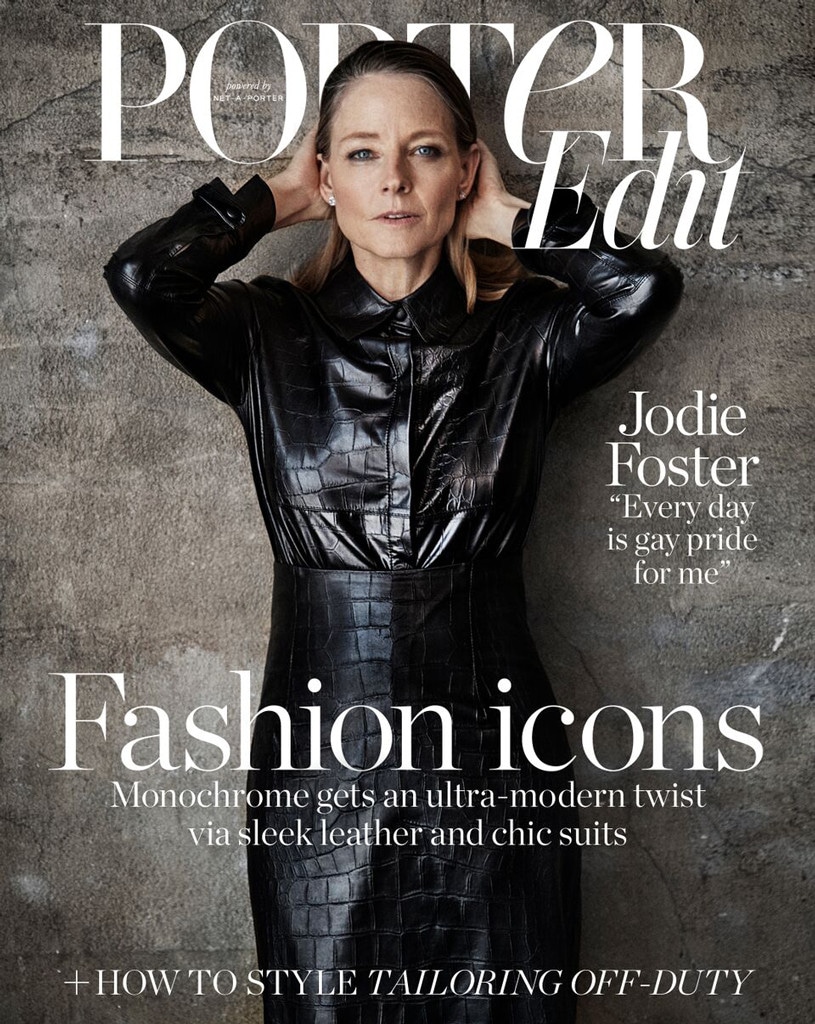 Victor Demarchelier for <i>PorterEdit</i>
The #MeToo movement took Hollywood by storm this year—bringing the magnitude of sexual assault and harassment to light. Now, Jodie Foster wants to know what's next. 
"This is a transitional period, and it's just so painful," she told PorterEdit. "You really have to have a plan for truth and reconciliation. We can't put every man over 30 in jail. We have to love our brothers and fathers and come to an understanding about how we got here and who we are going to be together."
Despite her support of the movement, fans won't see her making any speeches about it anytime soon.
"I don't feel that I am a spokesperson for anything," she told the digital magazine. "It's just not my personality. I do serve—I just serve in a different way. I do reach out sometimes to women in the industry. And men, too, who I can see would benefit from the experience I have had about surviving intact."
Then, with her voice cracking, she added, "If there's anything that I have to be a role model about, it is prioritizing my own self-worth and psychological health above all. And if not, I don't know where I would be today. I mean, there is a carpet of ex-child actors who did not make it."
Foster's road to fame is different than other actors' and actresses'. She started working at the age of 3 and had many of her early roles selected by her mother. She also became her family's breadwinner by the age of 7.
When PorterEdit asked if she thought being an established child star and having a mother with industry know-how helped her avoid sexual abuse on set, she replied, "The weird cauldron that made me—working from the time I was 3 years old, supporting my family by the time that I was 7, super-strong mom, over-confident personality, celebrity young enough that I learned to be stand-offish… I think there's a whole bunch of reasons why I didn't have the same path as someone who came to Hollywood at 22 with two cents in her pocket and just wanted more than anything else to be an actor. It's just a different life."
This isn't the first time Foster has opened up about thinking beyond the #MeToo movement. She also discussed this notion during a December interview with CBS This Morning. 
"It's an amazing moment in time and, you know, in order to do it justice, I think we need a bigger dialogue and we need a much more complicated dialogue," she said at the time. "But this time is necessary, and I'm really looking forward to what happens next, like all social justice movements. I think we're all looking forward to how we can heal, and we want to hear other voices. We want to hear the other side, as well, in order to really change things. Justice via Twitter is not the right way to go."
To read Foster's full interview, check out NET-A-PORTER's weekly digital magazine, PorterEdit.