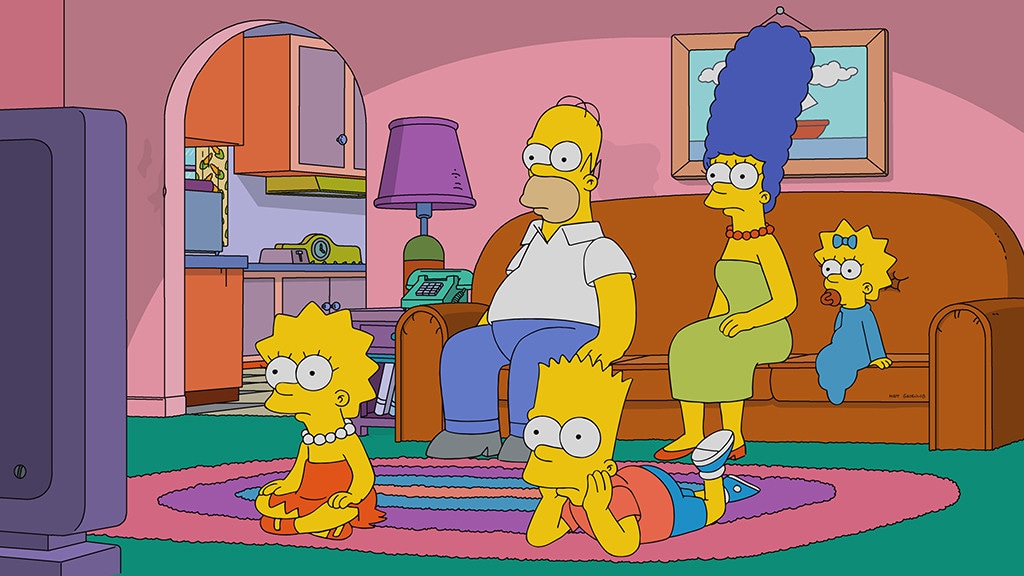 Fox
It started with The Simpsons in high school, and then it happened in college with ER, and most recently with Scandal. I fell behind and I stopped watching.
The guilt over abandoning a TV show was real—and is still felt now. It's a weird feeling, to have guilt over a TV show, something that is full of fictional characters and is not capable of having feelings, but it happened—and continues to do so.
The Simpsons was easy to let go despite it being a constant in my life for so many years. ER? That was another story. I fell into ER hard, Thursdays at 10 p.m. on NBC I was always in front of my TV. Then, I went to college and...life got in the way. The same thing happened with Scandal, the episodes started piling up and I felt bad—and cheated! I watched the finale without having watched the six or seven episodes I missed before it.
I know I'm not alone in having DVR guilt, or feeling like I've disappointed someone or something out there by quitting a TV show. Why do TV shows have this pull on us? I took my question to psychotherapist Dr. Kathryn Smerling.
"I think that people are really looking for community and this is just another form of community. And they get wrapped up, so these people on Scandal, you begin to identify with them, and identify with all of the problems that are going on, you develop empathy for certain characters, you don't like other characters and you become invested in their story," Dr. Smerling said.
Viewers become attached to characters—I am still deeply invested in Abby Lockhart's ER arc all these years later—but we use the characters and their world as an escape.
"It's a story, it's a narrative, it's a narrative of other people's lives, which also enables us not to think about our own problems and puts us in a fantasy world and I think all of us need a little bit of fantasy right now," Dr. Smerling said.
When it comes to another DVR behavior, hoarding, Dr. Smerling likened the behavior of saving shows on DVRs to comfort food.
"I think you become loyal to a certain narrative and narratives mean a lot to us because our lives, the most fulfilling part of our lives are stories. We live our lives through telling narratives and stories, and a good story is like a good book, it's like a good movie, it's something you don't want to put down. They're like old friends that you keep for a while and you can always go back to them," she said.
However, if the built up stock of episodes on your DVR are stressing you out (like the entire season of Mr. Robot I had until I moved, please forgive me Rami Malek), perhaps it's best to say goodbye.
"Well, I think when anything you have a choice to either turn off or turn on provides you with stress then it's time you become a little bit aware and know you have the power to say no…I always tell my patients, my clients, that we are born with options. We do have options as adults…You have an option to feel good or feel bad and if keeping something on your DVR really makes you feel good and it's like a comfort food, by all means don't ever take that away," Dr. Smerling said. "But if it's something that's causing you great stress, then maybe have a friend come over and help you purge your DVR. We all need support."
At the end of the day, viewers become attached to TV shows easily and quickly because, well, we're humans.
"Stories are the fabric of our lives. Good stories from childhood are the things that sustain us and spark our imagination, give us comfort, give us fantasy," Dr. Smerling said.
We love a good story, and that's just what a TV show is, a sometimes great, sometimes meh and sometimes just plain bad, story—nothing to feel bad about.