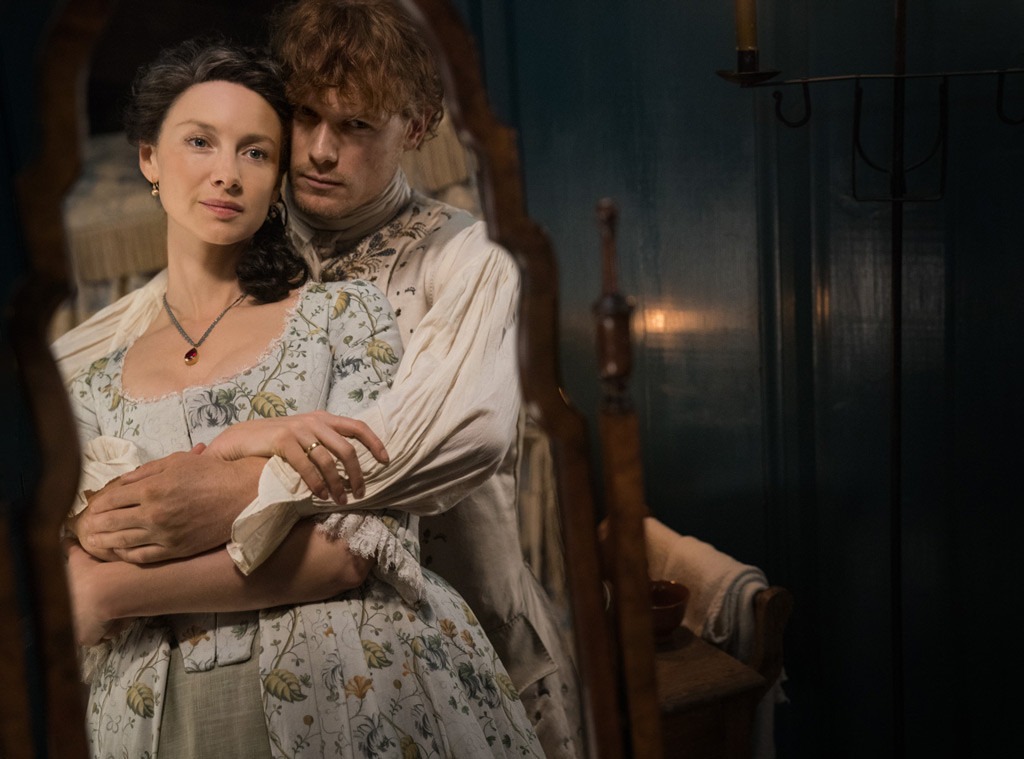 Starz
Outlander season four is done filming! And now we wait. And wait…and wait. It's going to be a long summer.
The stars of the Starz drama marked the end of filming on social media, of course. Both Sam Heughan and Caitriona Balfe tweeted about the end of production and the network blessed Outlander fans with the fun video below. Droughtlander is real, y'all.
"I can't wait to see what you guys think of season four. You're going to love us too," star John Bell said while hugging an adorable dog.
It's been roughly seven months since Outlander graced our TV screens. That's seven months without Claire and Jamie, those longing looks and all the passionate scenes. Hopefully these messages from the cast and crew can get you through until November 2018.
Don't forget: Outlander has already been renewed for seasons five and six. "Fans can rest assured their beloved Claire and Jamie will be back facing new challenges, adversaries and adventures in seasons five and six as we delve into American history and continue the story of the Frasers as they settle in the New World," Starz CEO Chris Albrecht said in statement when the renewal was announced in May.
Outlander season four premieres in November 2018.