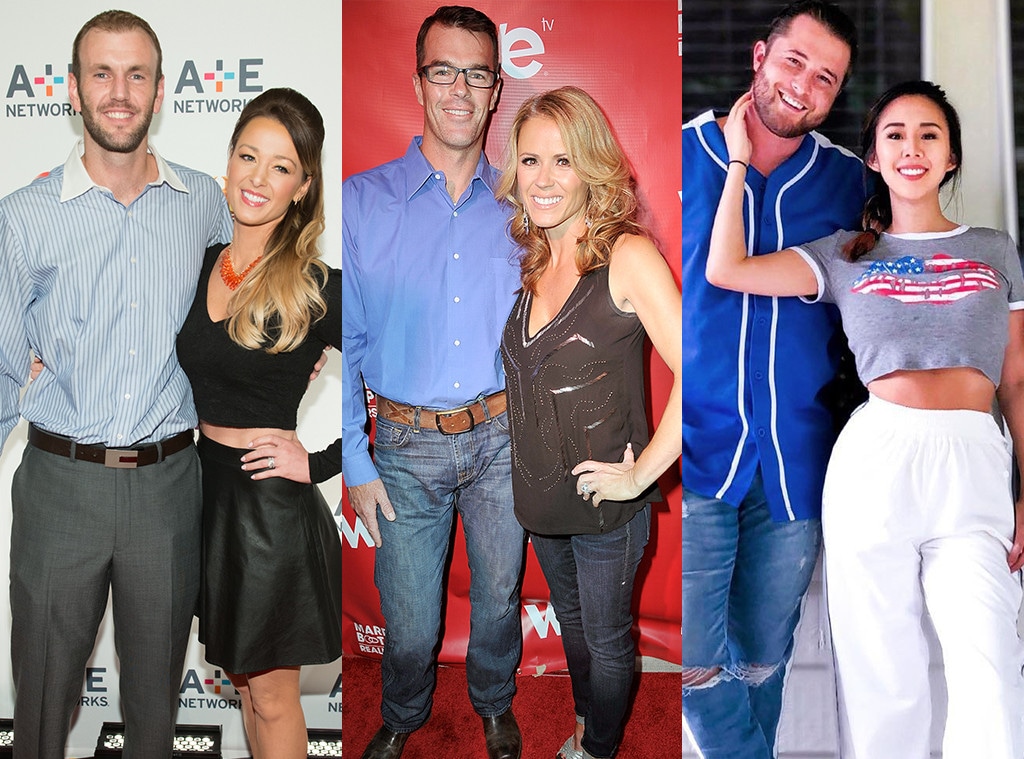 Getty Images; Instagram
Can you actually find everlasting love on reality TV?
It really is the great modern dating quandary of our time, as contestants on shows like The Bachelor or Married At First Sight often use the excuse that their chances of finding love in front of the cameras are often just as high as finding it by swiping right on a dating app.
But do the couples these reality dating shows produce actually last? And which of the shows actually has the highest success rate? E! News set out to find the answer, once and for all. 
So what were the factors we took into account? Well, it had to do a longrunning series, with at least three seasons under its belt. And the mission statement of the show had to be finding your soul mate, ruling out a competition series like Bachelor Pad, which ultimately, was all about the Benjamins—and not of the human variety. Ditto longrunning series like The Challenge and Big Brother, where hook-ups may happen and are encouraged, but aren't main objective. 
And one-off series, like A Shot at Love With Tila Tequila or I Love New York also didn't qualify. Ditto something like MTV's Next or Blind Date, where it was a one-off episode, with the "couple" never to be heard from again. 
Ultimately, that left us with the following shows, which are all still airing: ABC's trifecta of The Bachelor, The Bachelorette, Bachelor in Paradise, Lifetime's Married At First Sight, and MTV's Are You the One?
So which of these five shows has the highest success rate? 
Instagram; ABC; Melissa Herwitt / E! Illustration
Yep, half of The Bachelorette's couples, including current star Becca Kufrin who is engaged to her winner, are still together. (We included couples that are engaged/still dating.)
Married At First Sight's first season helped them deliver a solid percentage, with two of the three couples still married. 
Speaking to what most successful reality TV couple have in common, Married At First Sight expert Dr. Pepper Schwartz said there is one denominator: commitment. 
"You really have to have commitment to the process and idea. I sometimes think that why some marriages that are started in the conventional way versus the unconventional," she explained to us. "I don't think there's anybody who's been in a long term relationship that hasn't had serious conflict or disappointment. Why do some people divorce and others do not? Some people believe so firmly in what they've constructed, even when it's disappointing or going south for a while that they hang in there and they get through it. So that commitment is one of those things that's really, really important." 
And that commitment is important to network executives, too, even if the relationship doesn't always deliver the ratings they hope for. Just take the last season of The Bachelor for example, with the lead Arie Luyendyk Jr. not exactly impressing Bachelor Nation throughout his season, though he is currently still with his (eventual) pick, Lauren Burnham. (The two are set to wed in January 2019.)
"You've got to look at that as a successful Bachelor," Robert Mills, the senior VP of alternative programming at ABC, told E! News, of Arie ultimately finding love. "That stems from the fact that when he came in here—you can debate how he handled this all you want—but he was incredibly sincere and just wanted to get married. I think we'd be foolish to not look at a Bachelor with that kind of ethos."