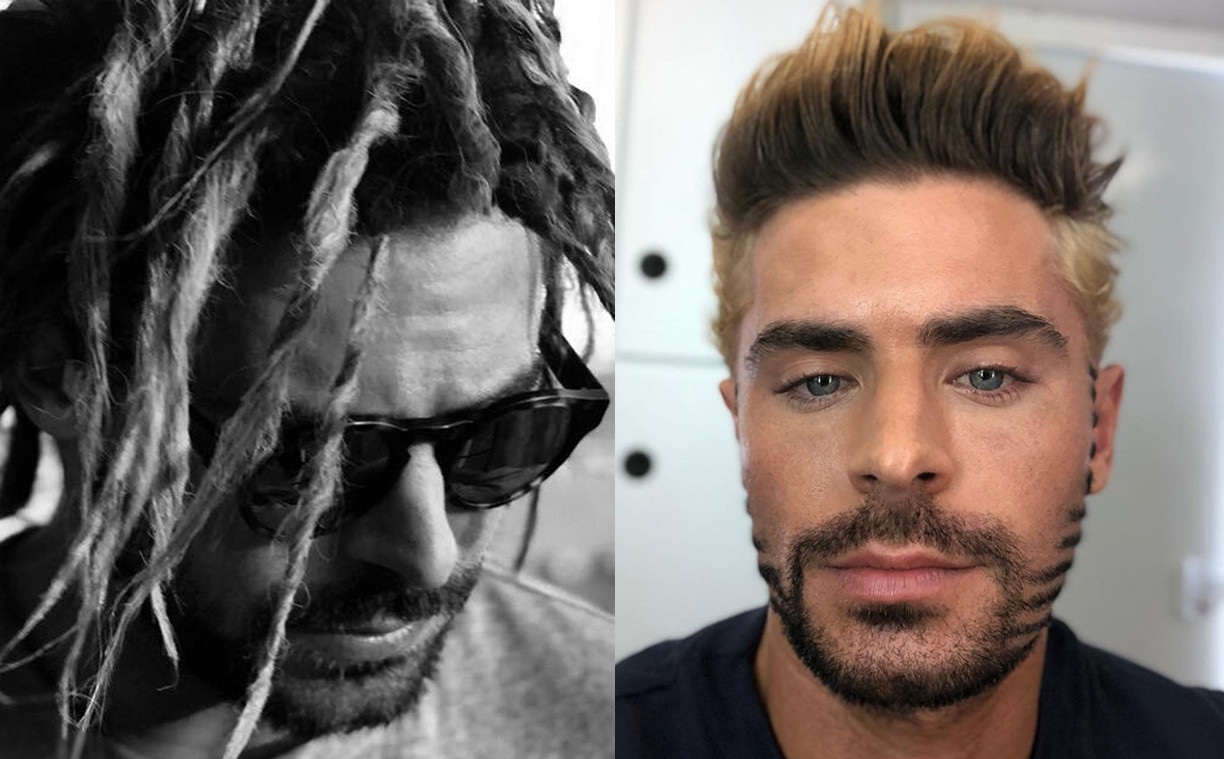 Instagram
You gotta get'cha, get'cha head a new do?
The amount of hairstyles we have seen Zac Efron display since his luscious locks during those High School Musical days just went up one more!
His most recent hairstyle is arguably one of the most interesting we have seen on him so far. Just today, the actor posted a picture of himself flaunting full head dreadlocks via his personal Instagram account with the caption, "Just for fun."
So far, there has been a mixed reaction from fans ranging from admiration to pure confusion. However, is there really a haircut that the man cannot pull off? 
Let's compare shall we? Back in March, the Baywatch star posted himself rockin a cut that truly brings us back to the '90s where frosted tips were the bee's knees. He included the caption, "#fbf beast mode."
The difference between this hairstyle and the most recent dreads is that this rocker do was clearly for a new film and not exactly a personal choice.
Efron was first seen with this shorter haircut and striped beard on the set of Harmony Korine's new film The Beach Bum, starring himself, Matthew McConaughey and Isla Fisher. Efron plays the character "Flicker." Keep in mind that Korine is the director who turned James Franco into "Alien," the main protagonist and wannabe rapper in his 2012 flick Spring Breakers (see a reminder of that glamorous transformation below). 
It is unclear the intention behind the dreads, but perhaps we can all agree that Efron is never in short supply of surprising dos. The real question is: What will he rock next?!