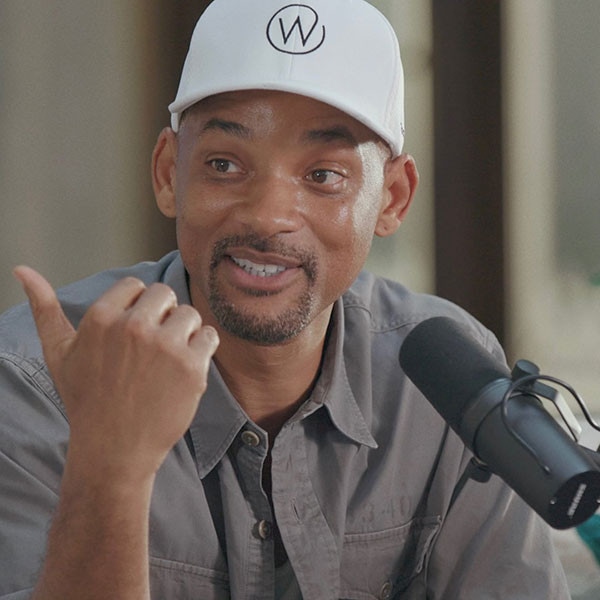 TIDAL
Will Smith and Jada Pinkett Smith celebrated 20 years of marriage in December 2017, but it's not something they think about often. In fact, in an interview on TIDAL's Rap Radar podcast, the 49-year-old actor explained why the labels "husband" and "wife" mean little to them. "We don't even say we're married anymore. We refer to ourselves as 'life partners,' where you get into that space where you realize you are literally with somebody for the rest of your life," Smith said. "There's no deal breakers. There's nothing she could do—ever—nothing that would break our relationship. She has my support till death, and it feels so good to get to that space."
Smith denied split rumors in May via his new song "In the Clique." In it, he rapped, "Twenty years of swag y'all just witnessed / Stop the divorce rumors and mind your damn business."
The multitalented star, who is currently filming Gemini Man in Budapest, promised more new music is on the horizon. "I just started writing again. [I'm] just trying to find the way to say the stuff that's in my mind. I'm burning again creatively, and I have outlets I've never had before," the rapper said, adding, "I'm in the studio now and I have real things to say. That's the thing that's gonna be new and different and interesting about the music that I create going forward."
Just don't expect Smith to do a total 180 with his next album, which will be his first since 2005. "It was always difficult [to hear] people say I was soft and my music was cotton candy. I always wanted to fight to prove myself. Fighting yourself to maintain positivity is the hardest fight you ever gon' have," the "Miami" rapper said. "That struggle to just stay my course, be the person in the world I wanted to be no matter what people said, I started to call it 'offensive positivity.'"
Watch Daily Pop weekdays at 12:30 p.m., only on E!