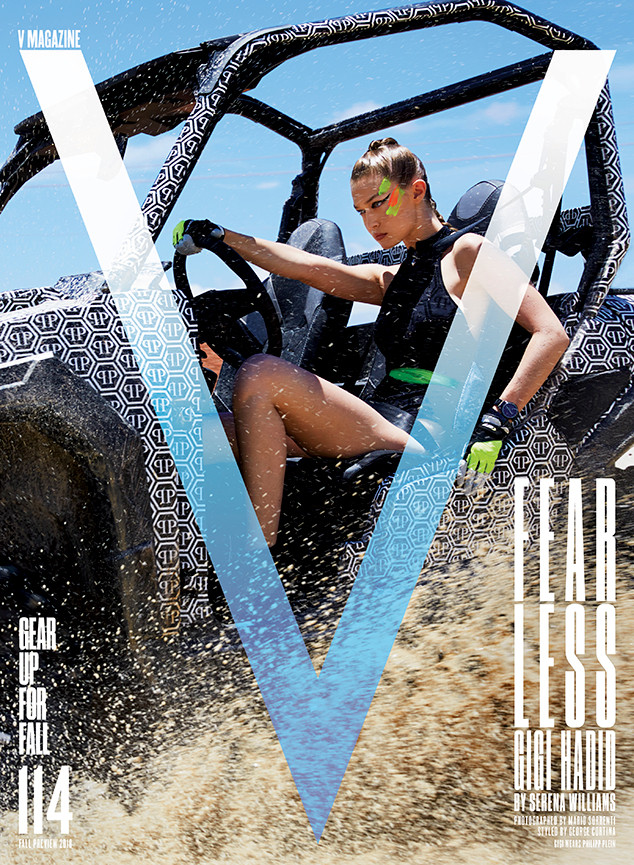 Mario Sorrenti for V Magazine
As two of the highest paid models in the industry, it would be easy for Gigi Hadid and Bella Hadid to form a sibling rivalry. But instead of competing against each other, the two sisters support one another and celebrate each other's successes.
During an interview for V Magazine, the eldest of the supermodel sisters discussed having a successful sibling in the same field with someone who could totally relate—Serena Williams.
"I absolutely love it," Gigi said. "It's very rare to have what Bella and I have in fashion, what you and Venus [Williams] have in tennis. I feel lucky to be able to have a piece of home in my work environment. We are each other's biggest fans. It has been a huge joy of my life to watch my little sister flourish and to help when I can!"