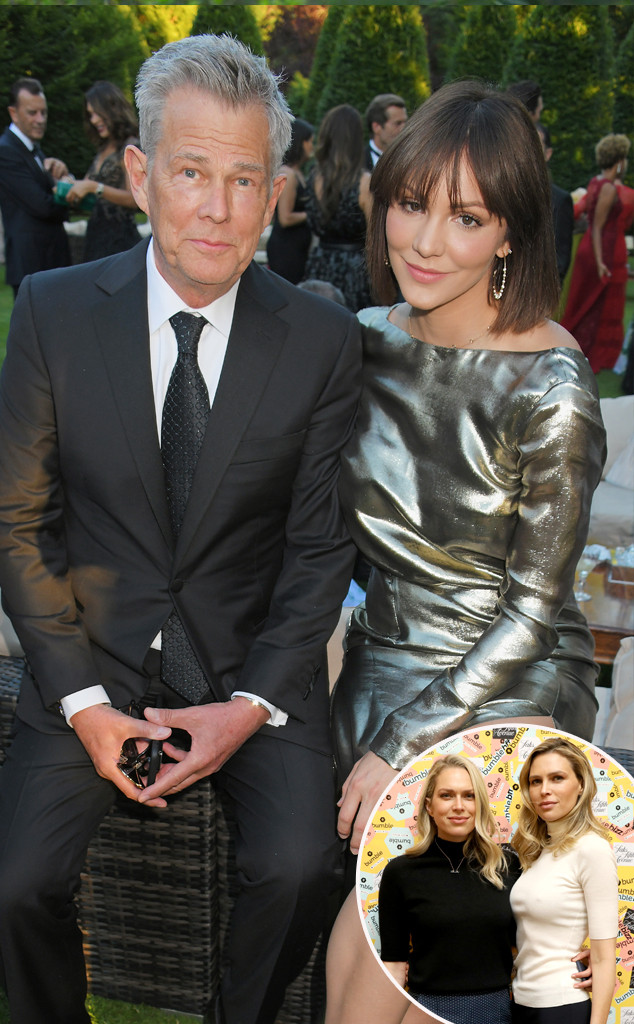 Dave Benett/Getty Images for BVLGARI and EJAF, Cindy Ord/Getty Images for Saks Fifth Avenue
It's that trademark Foster sister sense of humor again!
Legendary songwriter David Foster, 68, and Scorpion actress, singer and Broadway star Katharine McPhee, 34, recently got engaged during a trip to Capri after dating for more than a year. His daughters Erin Foster, 35, and Sara Foster, 37, weighed in on the situation in true Foster daughter fashion.
After David confirmed the news on Instagram with a photo of him and Katharine, Erin commented, "Mommmyyy ♥♥♥."
"Out of the country. What did I miss?" wrote Sara.
Erin and Sara, two out of David's five daughters and the product of his second marriage to Rebecca Dyer, are known for their dry wit and humor.
Stylist Jamie Mizrahi, who worked as a costume designer on Erin and Sara's reality show Barely Famous a few years ago, also responded with "Mommy!!!!!!!!!"