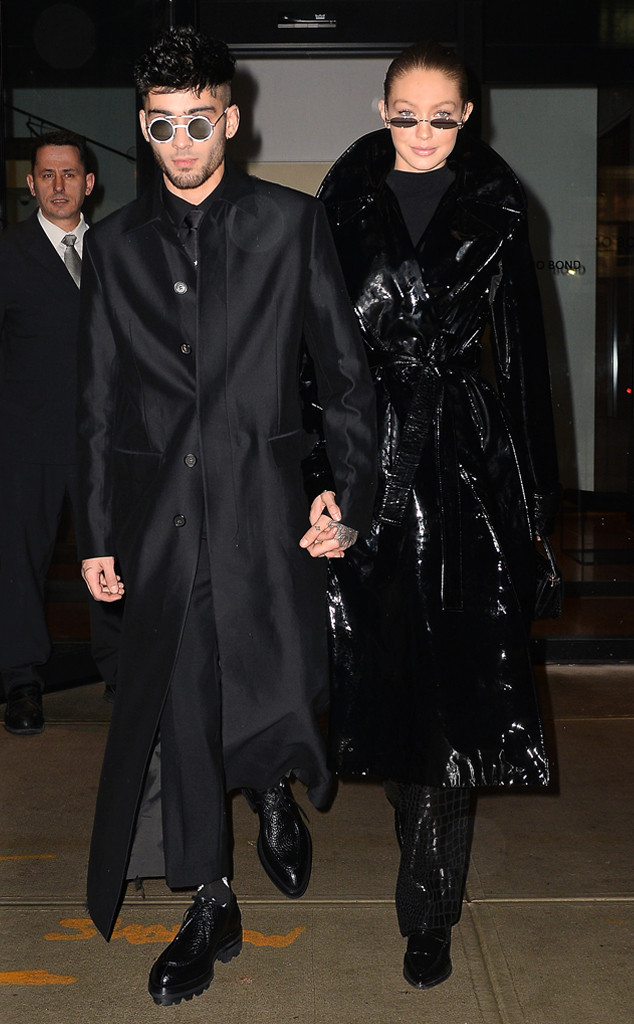 Splash News
Gigi Hadid is not here for your shade of her relationship with Zayn Mailk.
The 23-year-old model recently left a couple of lengthy comments on a post posted on an Instagram account dedicated solely to "exposing" what it says is a "fake" relationship between her and the 25-year-old singer, with whom she reconciled a few months ago after a short breakup. The account, which is private, posts "confessions" about the couple, submitted by other users.
A post published on Tuesday contained a photo of Hadid and Malik getting cozy, with the user-submitted "confession" that states, "Whatever zigi does for promo. Fact is that, Zayn is not going to follow gigi or ever going [to] post her picture on his Instagram again."
Malik does not follow Hadid on Instagram.
"Seems like u guys tag me in a new post every day … pls stop.. it's just negative, I really have no hard feelings towards you I just know what a beautiful world there is to go out and live in instead of trying to dissect a relationship between two people that you don't even know and that you do not see 99% of," Hadid wrote in a comment.
"For someone who is virtually inactive on the app, I don't need his follow- my eyes are tattooed to his chest," she continued, referring to his tattoo of her eyes on his chest. "The energy you put into this does not serve you our your life in any way kids…. truly 'beating a dead horse.' You guys can call it promo but I just post about my boyfriend like anyone else, whether I support z or he supports me is out of love and excitement for one another. There's nothing to figure out all the time… give it a break."
"This is my last comment on this matter but I hope u know it's not coming from a bad place," she said. "Just would love for you to find something else that inspires you in life…. x."
A fan who screencapped the post that Hadid commented on later posted on Instagram Stories a screenshot of what appears to be a DM conversation they had with the model about it.
"It's just sad to have to defend my relationship when I just want to feel like a normal girl w a normal boyfriend sometimes," Hadid wrote. "If I wasn't 'me' I'd post him everyday...but I guess whoever wants to believe it's fake will believe that ... I should prob stop responding [wine emoji] [wink emoji]."
The model has not commented further about the Instagram drama and Malik has not weighed in at all.
Last month, he was quoted as telling GQ, regarding his and Hadid's relationship status, "We're adults. We don't need to put a label on it, make it something for people's expectations."