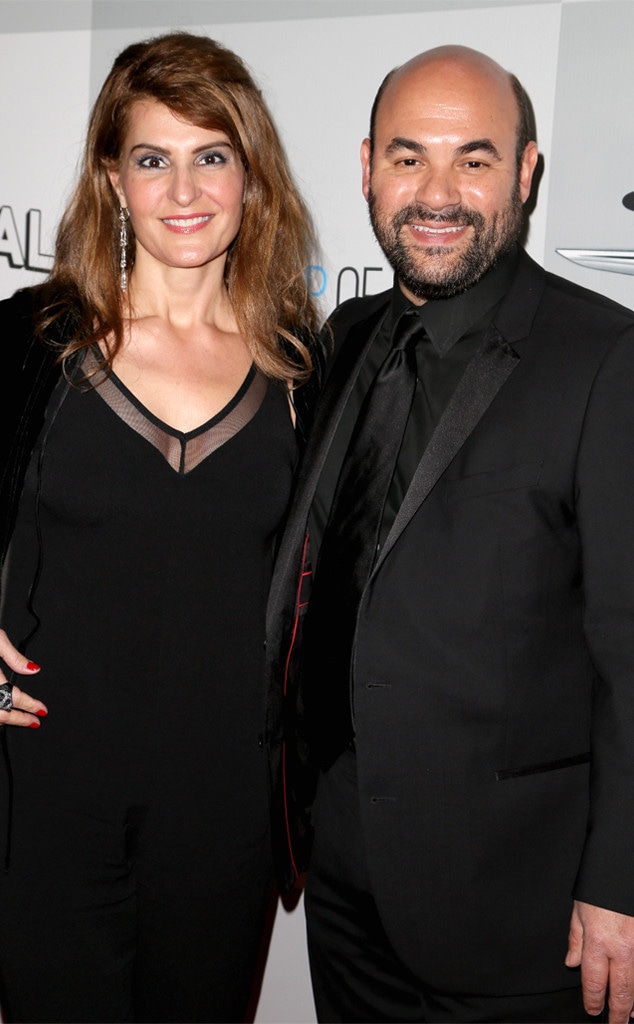 Chelsea Lauren/Getty Images for Chrysler
This news doesn't exactly have fans shouting "Opa!"
Nia Vardalos has filed for divorce from her husband Ian Gomez after more than 23 years of marriage.
According to court documents obtained by E! News, the My Big Fat Greek Wedding star lists the date of separation as June 29, 2017. The reason for the split is irreconcilable difference.
"We've been respectfully separated for a lengthy period of time. Our relationship became a friendship so the decision to end the marriage is completely mutual and amicable," the couple said in a statement to E! News. "It is our hope that decency will prevail on the reporting of this story which will soon be yesterday's news. Thank you for respecting our privacy."
In regards to their 11-year-old daughter, Nia is requesting joint legal and physical custody at this time.
As fans may recall, Nia wrote My Big Fat Greek Wedding, which was partially inspired by her relationship with Ian.
In fact, her husband—who starred in Cougar Town—was able to have a small role in the film that eventually earned a sequel. Anyone remember John Corbett's best man in the first movie?
Ultimately, perhaps the greatest title this pair shares is parents. After struggling with infertility, the Instant Mom author decided to open up about her journey to adopting her daughter.
"I'm a private person, who doesn't relish making her personal life public," Nia previously shared with People. "I kept so much of what I went through quiet because of my feelings of failure. But now I realize that's truly ridiculous and I feel a responsibility to use my big fat mouth to talk about this issue."
And yes, becoming a mother is everything she hoped for more and more.
"I am so grateful and can't imagine my life without her," she added to the publication.