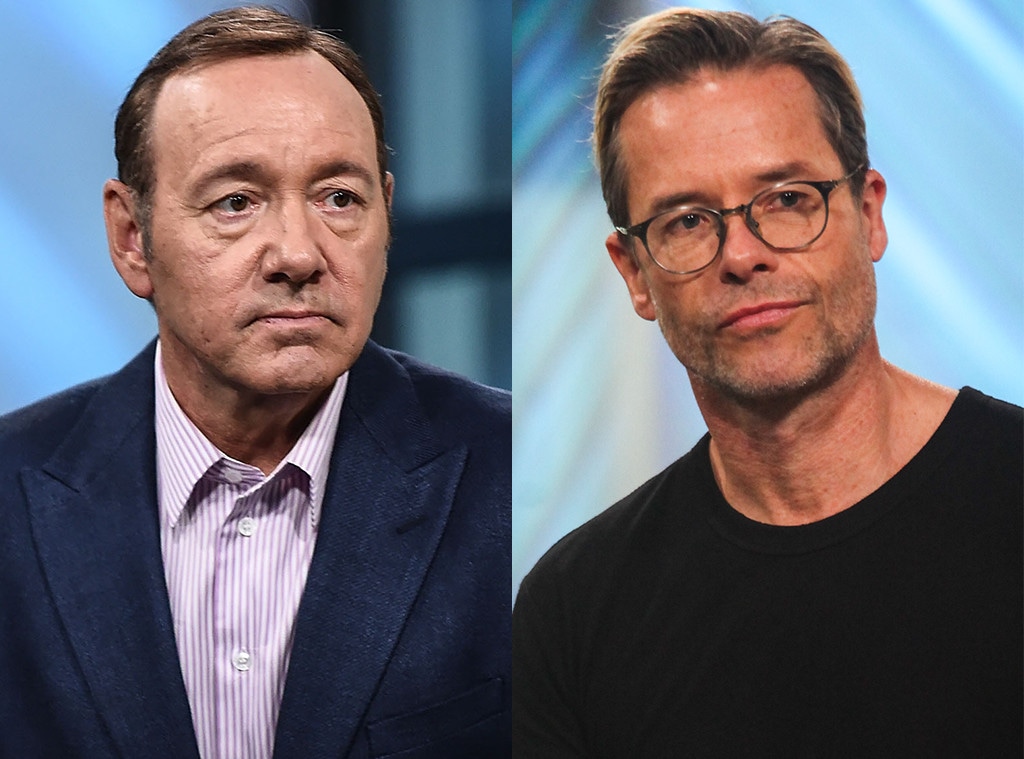 Daniel Zuchnik/WireImage, Steve Zak Photography/FilmMagic
Guy Pearce has accused Kevin Spacey of being "handsy."
The actor made the comment about his former L.A. Confidential co-star during a chat with Andrew Denton for the show "Interview." Denton had been asking Pearce about stars he had worked with and questioned him about Spacey.
"Yeah…Yeah…Tough one to talk about at the moment," Pearce said in a trailer for the interview. "Amazing actor, incredible actor. Slightly difficult time with Kevin. Yeah." 
When Denton asked if he was referring to the time they worked together, Pearce replied, "Yeah. Yeah. He's a—he's a handsy guy."
He then added, "Yeah. Thankfully I was 29 and not 14."
The House of Cards star has faced several allegations of sexual misconduct since the fall of 2017. For instance, Anthony Rapp accused Spacey of making a sexual advance at him when the Star Trek: Discovery actor was 14.
Spacey issued an apology to Rapp on Twitter but said he did not remember the encounter. He also came out as gay in the same statement.
Justin Dawes also accused Spacey of inviting him over when he was 16 to watch Chinatown. However, Dawes claimed Spacey "gave him a cocktail and played pornography" instead. In addition, Harry Dreyfuss accused Spacey of groping him when he was an 18-year-old high school senior.
Furthermore, CNN published a report in which eight past or current House of Cards staffers accused Spacey of sexual misconduct. Netflix has since cut ties with the actor.
Then, in January, TMZ reported that Scotland Yard was investigating allegations of sexual assault involving Spacey. The Los Angeles County Sheriff Department Special Victims Bureau also revealed it was conducting an investigation regarding allegations of sexual assault involving Spacey in April.